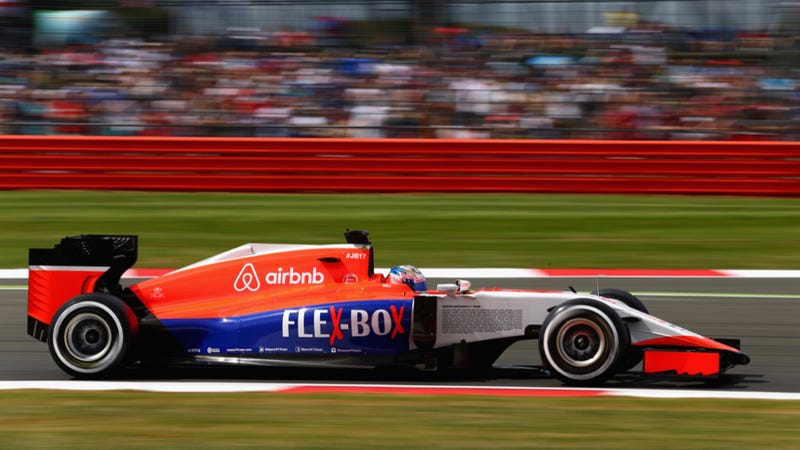 Rumors and whispers of the Next Great American Formula One Team come and go, often crumbling like bits of Pirelli rubber in the wind. But while the Haas F1 team actually looks like it's coming to fruition, there's another murmur, this time dancing through the ears of Motorsport.com. And this one looks to be based on a…
After seeing the first video of Jules Bianchi's horrible crash at Suzuka, we're surprised he wasn't killed on impact. Yes, it is that bad. And we're very glad he wasn't, of course. Our fingers are still very crossed for his recovery.
Formula One is the pinnacle in all of motorsports. America is the pinnacle of all the countries. Texas likes to think it's the pinnacle of all the states (but don't tell Matt and Patrick it isn't.) Today brings us the Formula One United States Grand Prix straight from Texas, and you better watch it.
Mark Webber took his car into pit lane on lap nine for a routine tire change but there was apparently an issue attaching the right rear tire correctly. Webber was unaware and sped off, after a longer-than-normal stop, before the mechanics could properly secure it. The tire almost immediately flew off and began its…