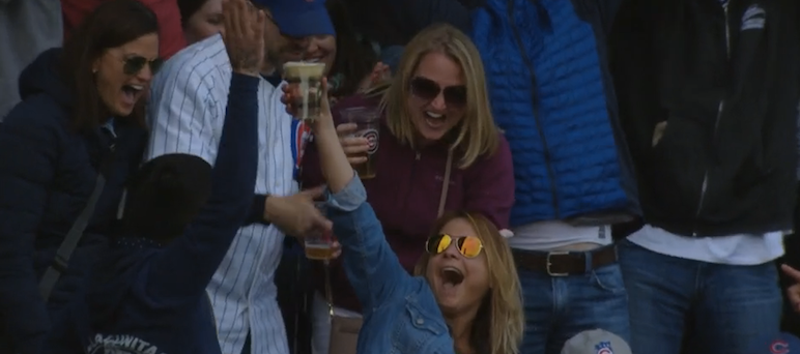 Catching a baseball with your can of beer is a very bad idea. Catching it with your cup and then pounding your beer, however, is a great idea!
A foul ball off the bat of Seattle's Brad Miller shattered the glass in a dining area located in the mezzanine section, somewhere between home plate and the visiting dugout. You can hear the reaction of the crowd, gasping in shock, and you can see the reaction of Brad Davis, wincing right after. Judging from the…
Remember that Australian kid who freaked the hell out over a souvenir baseball? This kid is the opposite of that kid.