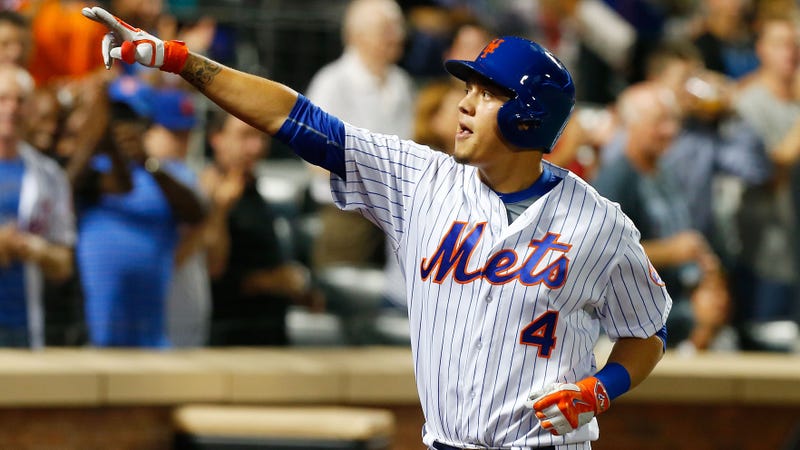 New York Mets infielder Wilmer Flores, who credits Friends for helping him learn English after he emigrated from Venezuela as a teenager, debuted his new walk-up song on Sunday night. You already know it.
If you've been dreaming of strippers and penis-shaped candy since puberty, clear it with your soon-to-be-spouse (both the specific plans and your marriage priorities) and party on. But allow me to make the case for a combined celebration—yes, a bachelor/bachelorette party wherein the groom and bride and their friends…
It's possible that the idea of a Celebrity Cheat List—five or so famous people that otherwise monogamous couples give a free pass on—predates season 3 episode 5 of Friends, aka The One With Frank Jr., aka the one where Ross meets Isabella Rossellini after opting not to put her on his list. But that's a strong enough…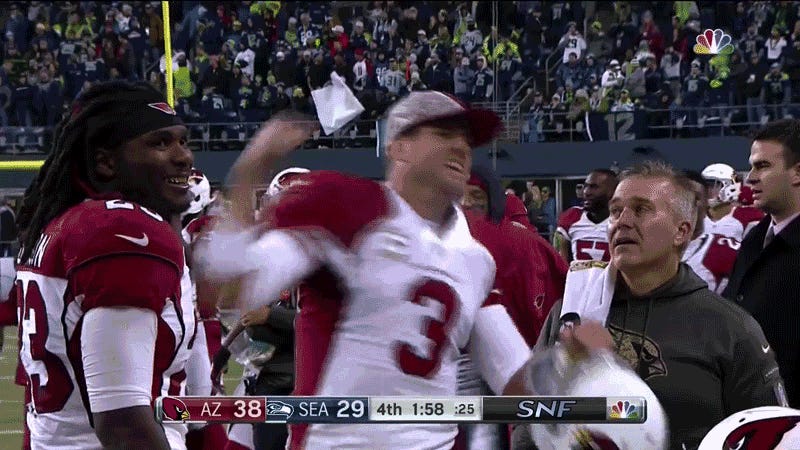 Andre Ellington's fourth quarter touchdown against Seattle on Sunday sent Arizona quarterback Carson Palmer into a tizzy, pumping his fist and telling the Seahawks crowd to suck it. But after coming in for criticism and with a possible fine looming on the horizon, Palmer says his exulting was directed towards friends…
When I was growing up, my best friends were simply the ones most available to me. That's true for most of us, probably—even if we don't realize it at the time. My next-door neighbor Miranda was my closest childhood confidant: She was the cooler, older girl who pretended to be witches with me when we were children,…
Time for your weekly edition of the Deadspin Funbag. Got something on your mind? Email the Funbag. Today, we're talking Jayson Williams, Kanye, holiday sex, and more.
ESPN has a newish section called NBA Local, which compiles news stories from papers and blogs and all kinds of other secondary sources. Some blogs make the cut; we are saddened, deeply, that we did not. One blog that did make the cut: Our old pals at Can't Stop The Bleeding.