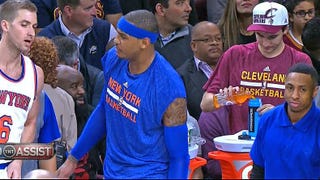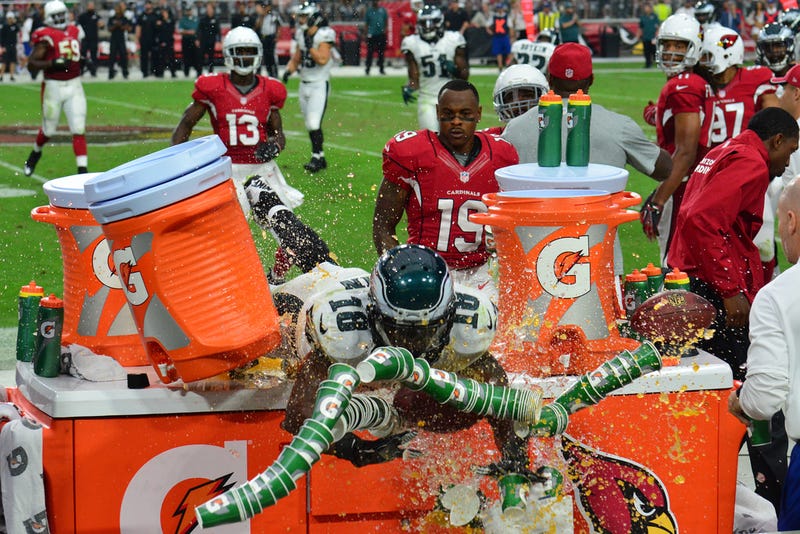 Eagles receiver Jeremy Maclin had himself a day in a tough loss, hauling in 12 catches for 187 yards and two scores, and most importantly, completely destroying a sideline Gatorade station. It was pretty great. And Matt Eisenberg was in perfect position to get some fantastic photos.
Brand fights are the worst of all fights, Gatorade's sustained trolling of LeBron James's cramps due to a supposed lack of proper hydration lacked some pretty key context: James had been drinking Gatorade all night.
Great moments in product placement: The 10 most Gatoradey moments from last night's Gatorade/RGIII documentary, presented by Gatorade. [DC Sports Bog]
Daniel "Rudy" Ruettiger, the former Notre Dame walk-on whose life became the basis of one of the greatest sports films of all time, has been sued by the SEC for his involvement in a "pump-and-dump" stock scheme for his sports drink company, Rudy Nutrition.
So here's that new Gatorade commercial starring Derek Jeter, John Lackey and the shriveling, dying vessel that once contained Harvey Keitel. We applaud the somewhat innovative ad, but, frankly, we would have enjoyed it much more if, upon spotting Jeter, Keitel had recreated his character from Bad Lieutenant.