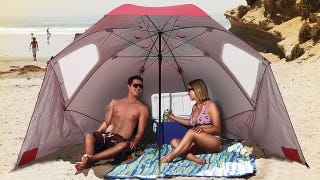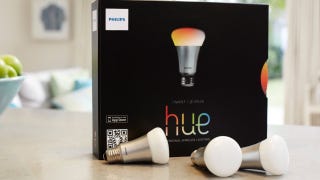 Whether you're starting your Philips Hue collection, or just need some extra bulbs, you won't find a better deal today than this three-bulb starter kit for $135 on Amazon. Even if you already have a Bridge, this would represent a solid discount on the bulbs, which normally sell for $60 each.

Amazon has added so many benefits to Prime that they've become hard to keep track of, so we're rounding them up for you, and will update this post as new ones roll out. Sadly, we can't list drone delivery as a perk just yet.

For an incredibly simple concept — keeping you dry — rain jackets have evolved into awfully complicated products. Air flow rates, water pressure resistance, durable water repellent coatings, hard shells, soft shells…the list of technical terms goes on. Here's what they all mean and how you can use them to find the…
You really need sleep, almost certainly more than you're getting. Today, with the help of Lifehacker readers, a decade of sleep coverage from our Editorial staffs, and my own victories in the battle with insomnia, we're helping you best equip yourself to get those hours.


Designer Ray Bishop has released images of the mask that Ryan Miller will wear in Sochi, and it is America all over.
Reader Zachary had a desire for an NBA logo headband, because he's cool like that. He looked it up at the NBA Store, and found it for $7.99. Then he found it at the MLB Shop, and it's a dollar cheaper. Why? We don't know. Why does MLB.com sell NBA stuff? We don't know.
Alex Smith grew up in La Mesa, outside San Diego, so it's not a surprise he used to wear a Padres cap at postgame press conferences. But Alex Smith used to be terrible, so something had to change. Last year, in the midst of a successful season, he switched to a Giants cap and used it as a good luck charm, donning it…
One of the most basic roles of a nation's Olympic committee is to outfit its athletes: clothes, bags, training gear, all that good stuff. Someone at the Egyptian Olympic Committee appears to have outsourced that responsibility to the lowest bidder, because all 117 Egyptian Olympians were given counterfeit Nike gear.…