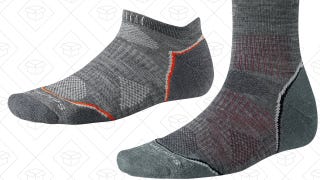 It was hardly a walkover, but SmartWool marched past the competition to take the title of your favorite everyday men's sock.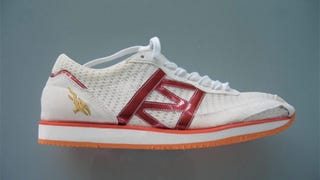 Designer Ray Bishop has released images of the mask that Ryan Miller will wear in Sochi, and it is America all over.
Reader Zachary had a desire for an NBA logo headband, because he's cool like that. He looked it up at the NBA Store, and found it for $7.99. Then he found it at the MLB Shop, and it's a dollar cheaper. Why? We don't know. Why does MLB.com sell NBA stuff? We don't know.
Alex Smith grew up in La Mesa, outside San Diego, so it's not a surprise he used to wear a Padres cap at postgame press conferences. But Alex Smith used to be terrible, so something had to change. Last year, in the midst of a successful season, he switched to a Giants cap and used it as a good luck charm, donning it…
One of the most basic roles of a nation's Olympic committee is to outfit its athletes: clothes, bags, training gear, all that good stuff. Someone at the Egyptian Olympic Committee appears to have outsourced that responsibility to the lowest bidder, because all 117 Egyptian Olympians were given counterfeit Nike gear.…