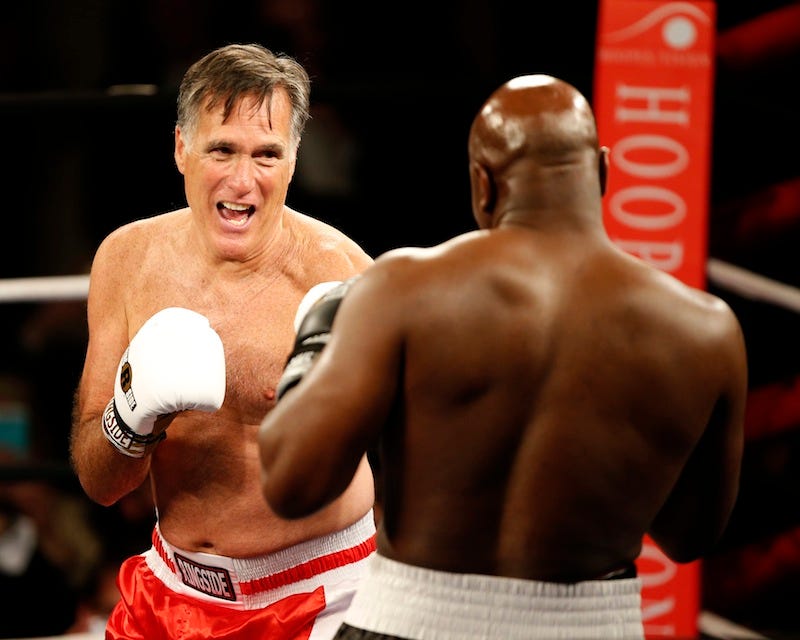 Mitt Romney, a man not really known for making good choices, is set to endorse Sen. Marco Rubio for the Republican presidential candidacy.
It is not, as a rule, charitable to poke fun at another person's physical shortcomings. However, when that person is both a public figure and a politician who actively and continually draws on the tenets of racism, misogyny and homophobia as a campaign platform, certain concessions can be made.
CNN is the home of next week's Republican debate, and tonight's ever-encroaching instance of corporate synergy found Turner's Charles Barkley being forced, hostage-proof-of-life style, to talk politics. And talk he did, slamming Donald Trump and trashing CNN—saying the network has "done an awful job this election."
The fun thing about LeBron is that he is famous enough to inspire enough different varieties of strong feeling in people that he can now mean just about whatever you want him to mean. Prodigal son. A man in full. Coward. Traitor.
Congressman J.C. Watts opines: "The values that Republicans espouse in terms of capitalism, free enterprise, responsibility, working hard, sacrifice and commitment – that message probably resonates with the majority of athletes a lot more."[Politico.com]