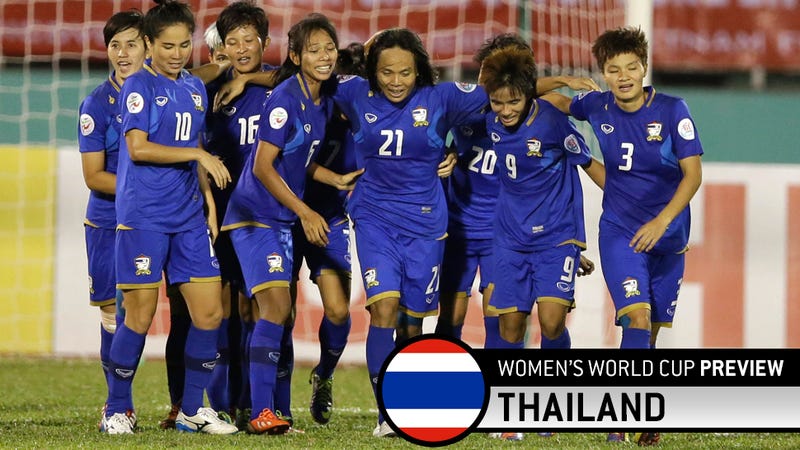 Thailand's journey to the World Cup was a strange one, and they had to take advantage of a unique set of circumstances to get here. In 2009, FIFA decided to bump up the number of teams in the 2015 World Cup from 16 to 24, which increased the amount of bids for Asian teams from three to five. And in 2011, five North…
When Côte d'Ivoire take the field against Germany on June 7, how they will play will be a mystery. Not because they have ginned up some tactics in secret—though maybe they have!—but because they have only played a single match in the past seven months. While the Côte d'Ivoire men's team is known for world class…
Two decades ago Norway were a soccer power, finishing second at the 1991 World Cup and winning it all in 1995. But recent years have seen a tactically naïve Norway surpassed, or at least equaled, by nations that got a later jump on women's soccer, like France, England, and Spain. While they should have no trouble…
Germany have historically been one of the best teams in women's soccer, and they go into the 2015 World Cup like they go into every tournament: with the expectation of winning. They won the World Cup in 2003 and 2007, finished runner-up in 1995, and have won every Women's Euro since 1995. They went 10-0 in World Cup…
Tiki-taka is dead. The Dutch killed it. Of course, every time Spain or Barcelona lose a major match tiki-taka is proclaimed dead, only to rise again. The truth is tiki-taka remains effective—Bayern won their league and Barcelona came within a Diego Godín header of doing the same—so long as you have the right…
It's time for the match of the day: Spain vs. The Netherlands, rematch of the last World Cup's final. Let's talk about it, OK?
Chile's most memorable World Cup story is actually how they missed out on the 1990 and 1994 tournaments. Yes, they finished third in 1962 and gave Spain all they could handle in the first knockout round in 2010, but besides those two Cups, they've only gotten out of the group stage once, when they also fell in the…
In 2010, the Netherlands shocked the world by making it all the way to the World Cup final in South Africa. This year, many believe this team diminished. The oldest of their squad have since moved on, and injuries to stars like midfielder Kevin Strootman and keeper Maarten Stekelenburg have further depleted their…
Off top, we need to acknowledge Spain's unprecedented dominance of international and club soccer over the past decade. Historically, however, Spain has been sort of a laughingstock. To understand the impact of Spain's international failure, you must first understand Spain's great domestic rivalry: Real Madrid vs.…
The World Cup is almost here! So that you aren't caught flat-footed, we're previewing each group, in no particular order, to explain why your team has no chance to win (you'll thank us later). Today: Group B! If you have any thoughts on a particular group, send them to tips@deadspin.com. Our operators are standing by.