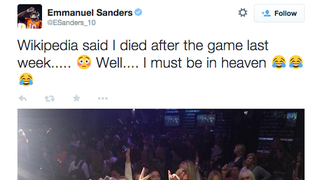 After getting absolutely crushed on a scary play during Sunday's game against the Rams, Broncos wide receiver Emmanuel Sanders fell victim to a Wikipedia prankster who edited the page to say that Sanders had died. The wideout caught wind of this, and he responded with a well-struck "Hi haters."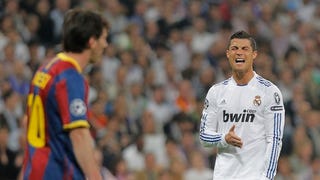 According to Cristiano Ronaldo, the constant comparisons to and ranking of him and Lionel Messi are slightly annoying but ultimately disregardable facts of life. According to a new book, though, Ronaldo takes the rivalry much more seriously and has a whole behind-the-scenes protocol for how he and his teammates deal…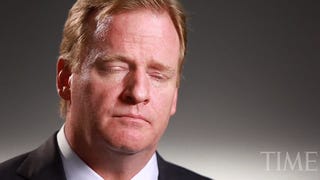 The National Football League, as everyone knows, is a not-for-profit charity, the chief purpose of which is to promote the growth of the sport of football. Sure, it rakes in hundreds of millions of tax-exempt dollars annually, and pays its executives tens of millions, but why not? Who can quibble with its sterling…
The best thing about the relationship between Fox Sports and the UFC is that it works exactly the way you'd expect a relationship between Fox Sports and the UFC to work. This ensures that you can rely on Fox Sports to bring you the UFC content you want and need. Unsure what UFC owner Lorenzo Fertitta's second-oldest…
Everyone loves Yasiel Puig, because Yasiel Puig has done nothing but be completely awesome since being called up by the Dodgers one month ago. Everyone except Phillies closer Jonathan Papelbon, that is, who thinks that it would be "a joke" if Puig made the National League all-star team.
Sorry for yet more Kobe coverage on an otherwise pleasant Saturday, but as we could've witnessed the last of the man for the next, oh, ever, it's worth trying to figure out whether and how he could come back from the most appropriately named injury in sports. During the press scrum after his apparent torn Achilles,…
2011 was a bad year for assholes. It was the year we were finally rid of this demented and twisted man who hated everything at the very core of what it means to be an American, a human. This man who spit hateful words toward those unlike himself, whether it be based on race, religion or sexual orientation; this man…
"I think that because I am rich, handsome and a great player people are envious of me. I don't have any other explanation." [Guardian]
Viewers of the Ohio State-Siena game may have noticed a proselytizing attention whore with a John 3:16 sign. But did you see an NCAA security guard snatch it? One eagle-eyed viewer did; roll the tape.