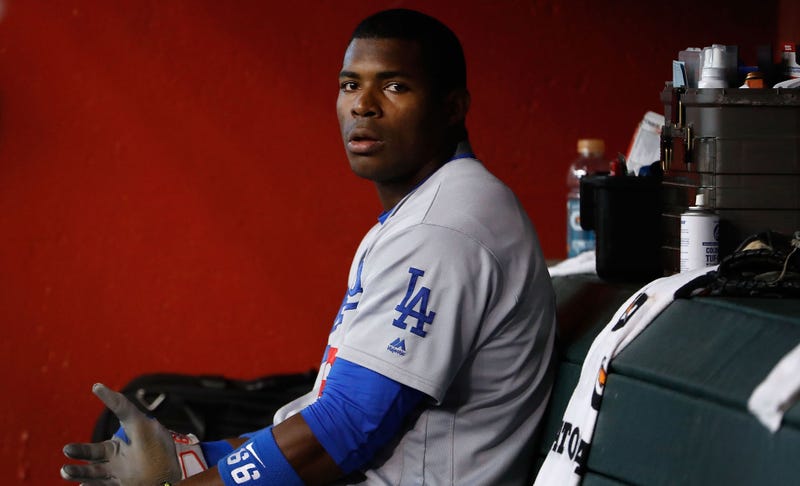 This afternoon's trade fucking deadline came and went without Yasiel Puig switching teams, despite his Los Angeles Dodgers acquiring Josh Reddick. However, something much stranger happened. For a few hours, it was unclear whether Puig was still on the Dodgers, on his way to the minors, or on the lam after storming off…
Not to interrupt to you in the middle of what you're doing, but NHL free agency has started, and at a reasonable time of day. It's highly unlikely that any transaction today will reach the heights of P.K. Subban going to the Predators, but the market is open and there are players to be signed. None of these guys will…
Just three days after signing Zack Greinke to a six-year, $206 million contract, the Arizona Diamondbacks continued to make over their rotation by trading for Braves starter Shelby Miller, according to Ken Rosenthal. Steve Gilbert adds that they're also getting minor leaguer Gabe Speier.
The Los Angeles Dodgers are a remarkable experiment in what happens when you take the financial brakes off a team and see how far you can fly with pure spending. On the field, their ethos is pretty simple: get men on base and hit homers on offense, then strike people out when they have the ball. Last year they had the…
After days of rumors that the Atlanta Braves were looking to make a deal, they finally struck. According to multiple reports, they traded Andrelton Simmons and minor leaguer Jose Briceno to the Los Angeles Angels for Erick Aybar, pitching prospects Sean Newcomb and Chris Ellis, and $3 million cash.
It turns out that Cole Hamels's final start after 10 seasons as a Philly was indeed a no-hitter, as he has been traded to the Texas Rangers for a gaggle of prospects. As reported by Jeff Passan and others, here is what the deal looks like:
Just five days ago, GM Dave Dombrowski said Prince Fielder was "probably not a good fit" in Detroit. That was after C/DH Victor Martinez went down for the year, but with 1B/3B/DH Miguel Cabrera still under contract through 2015. That's a logjam of immovable objects, though the Tigers have indicated Fielder will play…
We, honestly, have been too focused on Facebook photos (or, as we like to call it, "sports blogging at its finest") and Anna Benson's right to devour lovable animals to hammer this as much as we'd like, but let us make clear: For baseball fans, this is a tremendously fun time to be a fan. (Even if the goddamn…