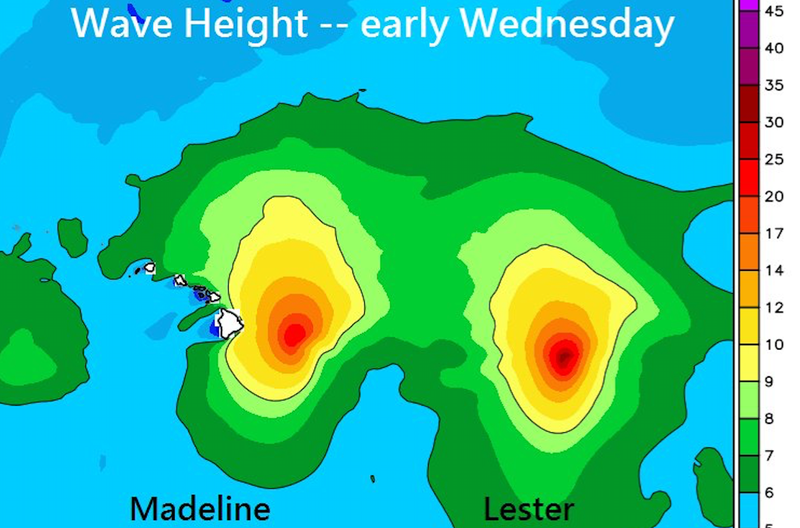 As Hurricanes Lester and Madeline move in towards Hawaii, waves could hit heights of nearly 34 feet in Lester's case.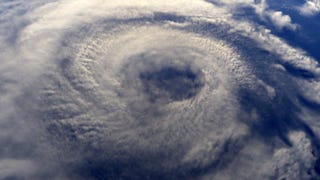 There's a paper making its way around the internet today that puts forth that hurricanes that are named after women have been historically more deadly than those named after men. There's an appealing simplicity of stupid to this—people associate men with strength, and get killed by hurricanes because they don't see…
Parts of Atlantic City, N.J., might be flooding right now, but this raingear-clad duo caught about half an hour ago doesn't see the big fuss. At least they wore a little more than some people.
The weather is dimming, the days shrinking, and the bottle of Mexican-made English-style pale ale starts looking more seductive. It's called Chupacabras, by a craft brewer in Baja California called Cerveza Cucapa. (Twitter bio: "The only Mexican Beer that Doesn't need a lime to taste better, The Best Rated Mexican…
It is fitting, we suppose, that our one trip to Bermuda would be in the midst of a hurricane. And that wasn't even the stressful part; they were having some sort of rugby tournament out there, and as anyone who has ever hung out with a group of rugby players, you're perpetually one stray sneeze away from a bar brawl.…