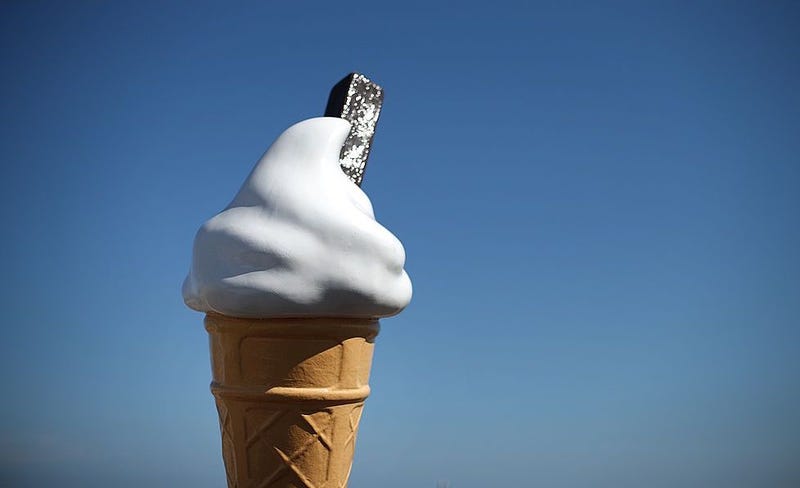 A soft serve swirl in a cone with rainbow sprinkles (not jimmies) might be the world's most perfect confection on a hot day. Persuasive arguments could make a strong case for chocolate cake or even a really good pudding. However, a soft serve swirl—chocolate and vanilla, in a cone, with rainbow sprinkles—is certainly…
Classic is the key word here. These days, you can probably get sushi at Yankee Stadium, and ballparks take particular pride in their unique offerings—as they well should. If you go to Citizens Bank Park to watch the Phillies lose and don't get the Chickie's and Pete's Crab Fries, you've made a mistake.
Time for your weekly edition of the Deadspin Funbag. Got something on your mind? Email the Funbag. Today, we're covering food walls, flagpoles, cold whiskey, boar orgasms, and more.
Remember ice cream? Oh man, ice cream. There are so many wonderful things to remember about ice cream, but first and foremost—more than the carnival of flavors and colors; the various zany, luxurious toppings and swirls; the fun presentations (Sundae! Banana split! Ice cream cone! Ice cream cake! Root beer…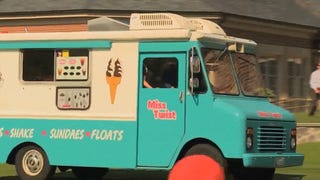 First, Ben & Jerry's hopped on the Jeremy Lin bandwagon with its "Taste the Lin-Sanity" flavor, featuring crumbled up fortune cookies. Then Ben & Jerry's took a few steps back and swapped the fortune cookies out for waffle pieces after a "bit of an initial backlash" about the fortune cookies. The main reason for the…
Available only at their Harvard Square location, Ben & Jerry's is selling a limited edition "Taste The Linsanity" flavor, which includes delicious little crumbles of fortune cookie. This, despite the Asian American Journalists Association's clear warning that there's no "compelling reason to draw a connection between…
The origins of the C-Roll, from which we've been posting excerpts all week, are a bit of a mystery. We know, thanks to our anonymous contributor, that the video had "been passed around throughout the years" and added to by various production assistants and cameramen. Somewhere along the way, though, one of those…