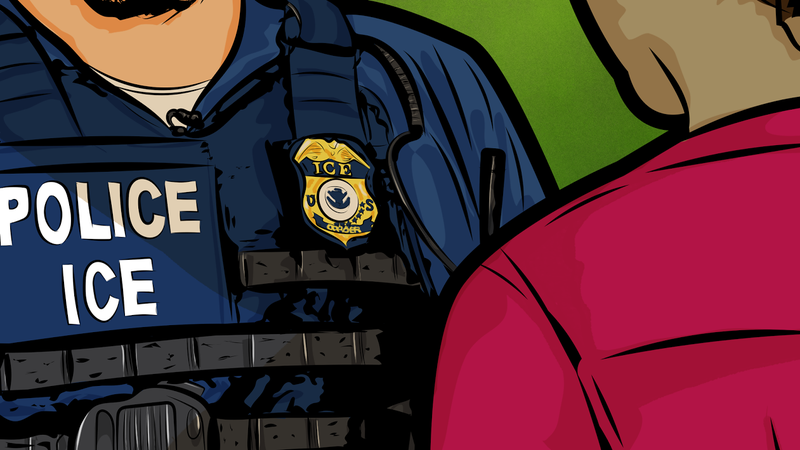 Welcome back to Ask a Lawyer, wherein I, a lawyer, respond to your questions. Got a vexing legal issue? Send it over, or drop it in the comments below.

Jacksonville Jaguars owner Shad Khan, who voted for Donald Trump, is speaking out against Trump's ban on refugees and on all entry from seven majority-Muslim countries. While NBA representatives have been vocal in expressing their disapproval of the ban, the NFL has been mostly silent—making Khan's voice a prominent…
Last weekend our president issued an executive order that indefinitely banned Syrian refugees, and banned citizens of seven assorted countries from entering the United States for 90 days. You don't need strain too hard to read it as taking aim at an entire religious group—especially when the ghouls responsible openly…
LOS ANGELES INTERNATIONAL AIRPORT — Nana Sarkisyan brought her passport with her Tuesday, just in case she had to go back to Armenia. Up until a few days ago, that was not the plan. The plan was that her husband would step off his flight, pass through customs on his immigration visa, and become a green card holder. It…
LOS ANGELES INTERNATIONAL AIRPORT—It was hard to not feel enthusiastic when I first arrived Sunday at Los Angeles International Airport, although that feeling would wane by the time I left, replaced by a quote from one woman who had been reunited with her sister after five hours of detainment: "I don't believe I'm in…
The 2016 "Legends Of Pittsburgh" cruise disembarked from Miami on Thursday, charting a course through the Keys, then eventually to Cozumel, Mexico. The Legends cruise promises, among other things, that guests can, "Hang at the pool, take selfies, and get autographs with your favorite Pittsburgh athletes!" These…
When Belgium fell to Brazil in the Round of 16 at the 2002 World Cup, it marked the beginning of a long hiatus from the world stage. On that night in Kobe, Japan, Brazil advanced to the quarterfinals en route to a fifth championship, while Belgium has not returned to a major tournament since. That drought will come to…
Outside last night's MLB All-Star Game in Phoenix, dozens of people protested for and against an anti-immigrant law. Some of them looked funny. Some didn't. Peruse Kholood Eid's photo gallery and judge for yourself.