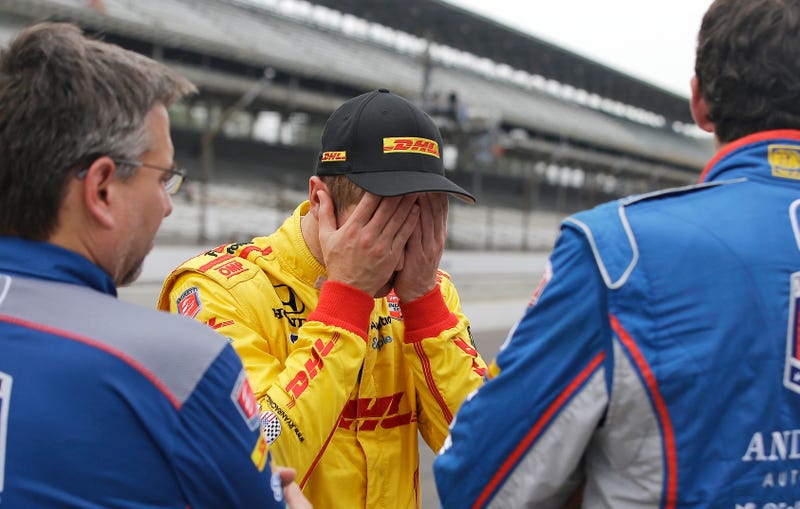 Canadian driver James Hinchcliffe will probably not race again this year after a brutal single-car crash during Indy 500 practice yesterday. It turns out this was the best-case scenario: according to a day-after report, Hinchcliffe came frighteningly close to bleeding out there on the track.
Some maniac on Twitter is scouring the web and documenting the Indianapolis 500 in picture form this afternoon. Here are a few of the snapshots we found most interesting. The whole thing is a wonderful contemplation on absurdity and Americana, however, so you should check it out throughout the day. Otherwise you…
I've been told by many people that the Indy 500 was quite the spectacle at one time. Though its popularity has dwindled and, admittedly, I know about as I do Hungarian cabinet making, I'll be flying down to Indianapolis this weekend in search of greatness.
For those of you who weren't around this weekend, our corporate (and spiritual!) friends at Jalopnik were at the Indianapolis 500 this weekend and did their best to cause all kinds of trouble. (They also informed us that Danica Patrick is "much hotter in person." Noted.)