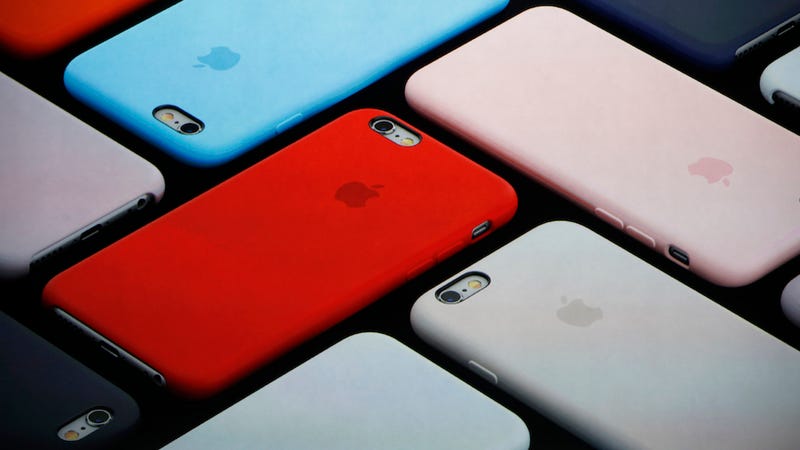 As it often does in the springtime, Apple is hosting a splashy event today, where everyone expects to see some new products. The most intriguing rumored new member of the family will be a 4-inch iPhone SE for people with tiny hands as well as a smaller iPad Pro for pretty much anyone with hands.
It's freezing outside, and you want to check Dark Sky to further hammer home just how cold you are, but your smart device rejects the inputs from your obsolete gloves, asserting that they haven't changed since at least The Odyssey. You need hand protection from the elements that works with your touchscreen, but which…
Time for your weekly edition of the Deadspin Funbag. Got something on your mind? Email the Funbag. Today, we're covering Ebola, Ebola, Ebola, and more.
During the lockout, Paul Bissonnette is playing for the Cardiff Devils. Meanwhile, Evgeni Malkin (Russia's most eligible bachelor!) is on the KHL's Metallurg Magnitogorsk, and presumably getting paid a lot more money. Biz Nasty texted Malkin to see if there was a job for him. Malkin replied in no uncertain terms that…
The play-in games—sorry, "first round"—are halfway done, so tomorrow sees the start of the traditional and comprehensible 64-team bracket that makes up March Madness. And there's nothing more traditional than blowing off productivity to watch the tournament, four games at a time, from the relative comfort of your…
Last night, Jerry Sandusky, the former Penn State assistant coach accused of raping boys, gave his first interview on the matter to Bob Costas. It didn't go so well. (Video is above, in case you missed it.) Deadspin correspondent Ben wanted to see if the iPhone's personal-assistant application, Siri, fared any…
This is the only fried device, in our collection of splendidly damaged iPhones that you, Deadspin readers, sent to enter the Deadspin iPhone repair contest. All the other iPhones work, in spite of every bit of pain you have inflicted upon them.
March Madness is here, spring training is afoot, and fantasy players of all sports are honing their picks. Sports fans have unprecedented access to games, scores, and sports news from anywhere with there smartphones. Today we're rounding up the best… [
Lifehacker
]