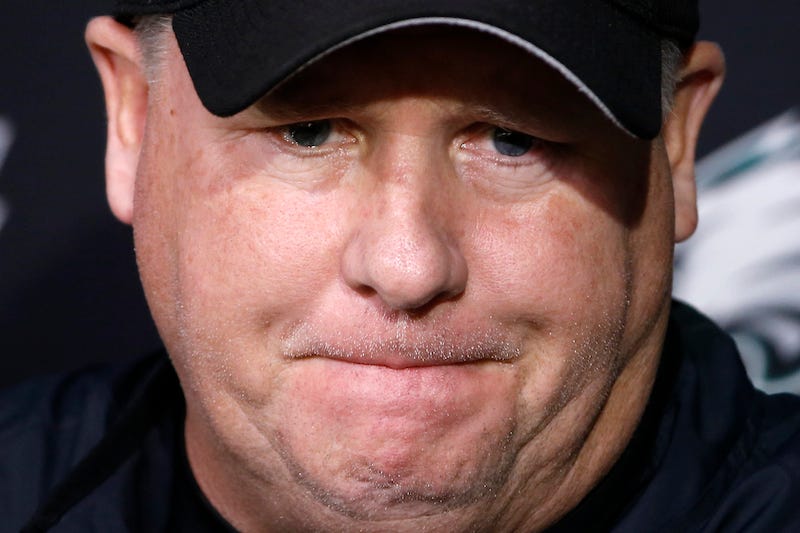 Former Eagles coach Chip Kelly will not be going back to college. San Francisco 49ers CEO Jed York announced that Kelly would be the team's new head coach.
It's hard to imagine a football team having a worse season, top-to-bottom, than the 2015 San Francisco 49ers. Things stayed messy last night, with various reports stating that team president Paraag Marathe is being shuffled off to a lesser role within the organization, a move that will apparently take away all of his…
The 49ers have finally and painfully assembled their coaching staff, reportedly reaching a deal with QB coach Geep Chryst to be the new offensive coordinator—but only after being turned down by at least four other candidates. That's a pattern, and it is one that hints at a worrying gameplan in Santa Clara.
Earlier today, Pro Football Talk's Mike Florio ran a sort of weird story about the Cleveland Browns having nearly traded for San Francisco 49ers coach Jim Harbaugh.