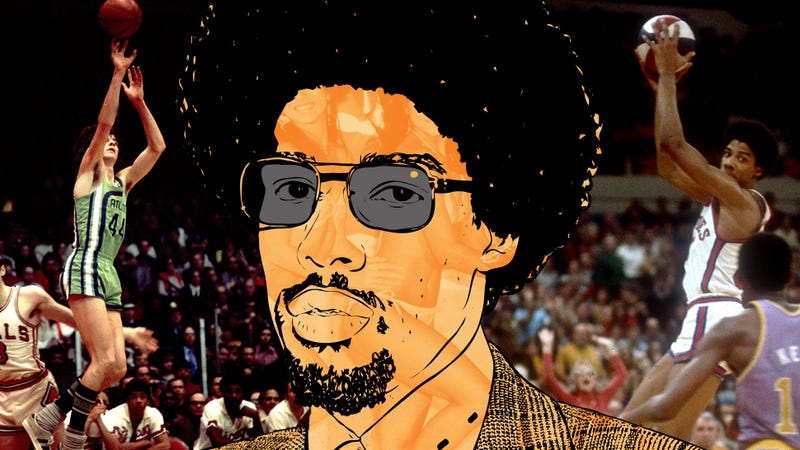 Excerpted from Dr. J: The Autobiography, available now from Harper Collins.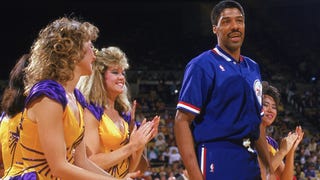 The scamps over at the New York Post's Page Six got ahold of a copy of Julius Erving's autobiography today, and immediately dredged up an unsavory bit of tid. Seems that Dr. J conceived one of his kids, the tennis pro Alexandra Stevenson, because her mother, Samantha Stevenson, took on a set of bear-trap early-'80s…
We know nothing about the origin of this photo of Julius Erving and John Havlicek, but we love it. It was tweeted this morning by SLAM associate editor Adam Figman, who says it shows the two retired NBA legends "chilling very hard in Mexico, 1977." And that much is demonstrably true: The Doctor and Hondo are indeed…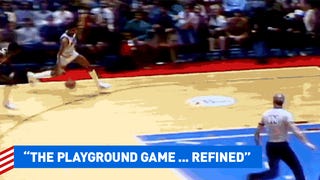 Originally published in Esquire in February 1985 and anthologized in Teenage Hipster in the Modern World, a stellar collection of Mark Jacobson's non-fiction. Reprinted here with the author's permission.
For the Julius Erving completist, there's some neat stuff available at auction later this week. Besides his NBA and two ABA championship rings, there's also his class rings from high school and college. Or maybe his gameworn Pythons uniform from The Fish That Saved Pittsburgh. Or the watch he received for winning the …
A couple of weeks ago, Barack Obama appeared on Philadelphia's 610 WIP sports radio station and made a somewhat controversial statement about his grandmother being a "typical white person," which got everybody all fired up. (Ironically? Most of them were typical white people.)
We've always been surprised that Julius Erving doesn't get more Wilt Chamberlain-esque cred for libido size. The guy fathers tennis players, shows up in sex tapes and pretty much is the walking manifestation of the dangers of Cialis. Plus, we've always thought he's the real-world equivalent of the grandfather on The…