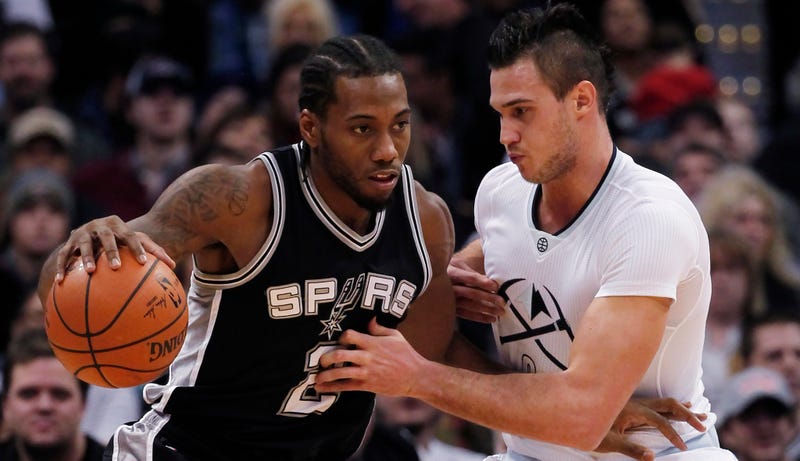 What's most remarkable about Kawhi Leonard's improvement through the course of his five NBA seasons is how steady it's been. He began his career as a defensive specialist who rarely shot, and only did so when it made sense within the flow of an offense built around Tony Parker, Tim Duncan, and Manu Ginobili.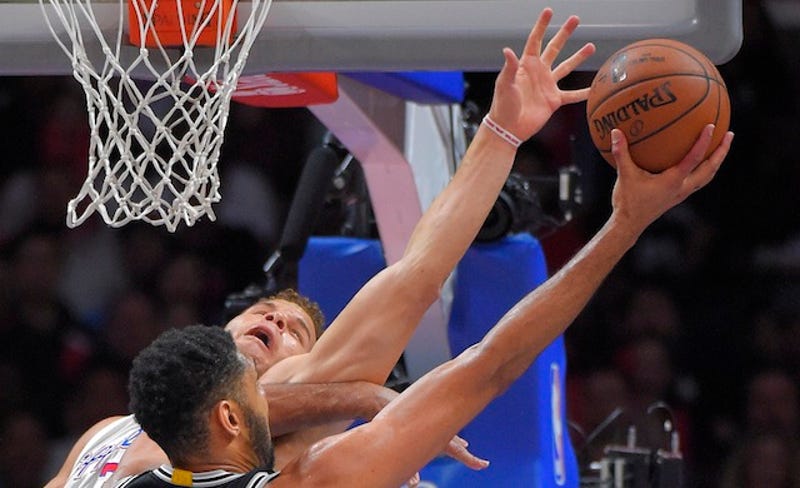 If not for a slight, meaningless touch of DeAndre Jordan's fingertips on what would have likely been the game-winning shot or a Chris Paul technical foul, the Spurs would probably be down three games to two in their first-round playoff series against the Clippers. What's remarkable about the fact that they are up a…
Spurs forward Kawhi Leonard had himself a game last night, pacing his sluggish team to a win over the Clippers with 26 points, 10 rebounds, and three steals. Using his crazy-long arms and massive hands to snatch balls away from hapless dribblers has been Leonard's signature move since entering the league, and those…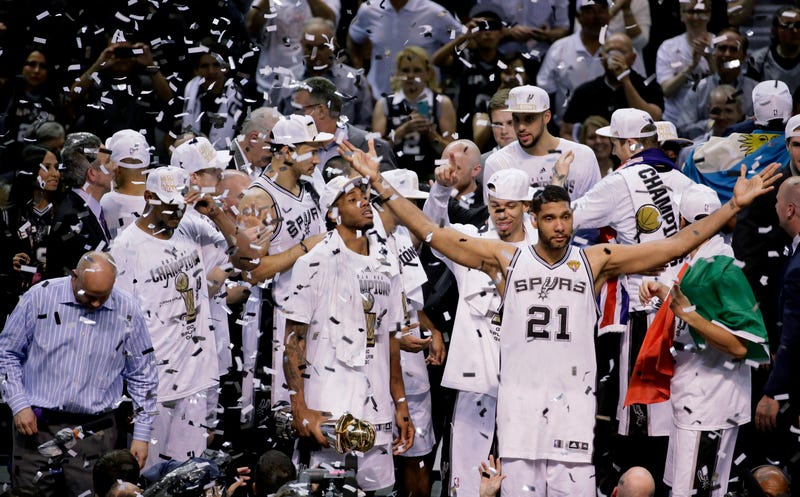 The Spurs' title is yet another coronation for the old guys, a fifth championship for Tim Duncan and Gregg Popovich and a fourth for Tony Parker and Manu Ginobili. But if you really want to know how the Spurs keep doing this, it's worth viewing this title as something much more prosaic: It's the culmination of a…
The Spurs don't have an unreal shooting percentage tonight like they did in Game 3, but they still killed the Heat in the first half, 55-36. Kawhi Leonard's putback on Patty Mills's three attempt gave San Antonio a 22-point lead. So many sad, booing Heat fans.