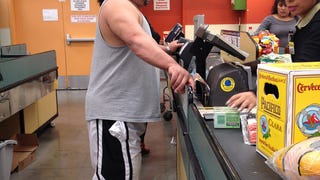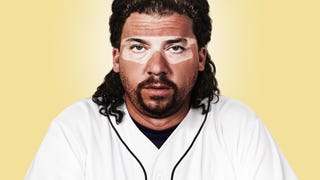 The greatest word in baseball is "horseshit." This isn't a matter of opinion, it's a scientific fact. From Kevin Kerrane's fine book, Dollar Sign on the Muscle:
Tomorrow is All Hallows' Eve and you may be tempted to put on a sport-themed costume in an effort to win candy and prizes. You should seriously rethink that strategy. Sorry, but there can only be one Baby Mangino.
Got an image you'd like to see in here first thing in the morning? Send it to tips@deadspin.com. Subject: Morning crap.
Got an image you'd like to see in here first thing in the morning? Send it to tips@deadspin.com. Subject: Morning crap