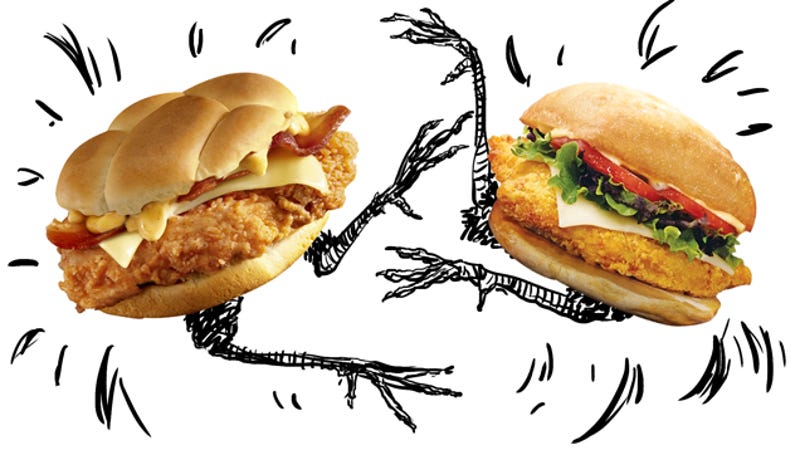 Fried chicken is the best. The main reason I had to stop reading about death row inmates' last meals is that every single thing about this sentence so far is ghastly; I was also secondarily appalled by how many of them forgot to request fried chicken. I understand that if they were good decision-makers etc., but…
In recognition of America's insatiable craving for chicken, chicken-like food products, and Frankenfoods, KFC is resurrecting its stomach-turning bunless chicken sandwich, the Double Down. The monster was first introduced in 2010, but its availability in the U.S. has been limited over the past few years.
Cavs' guard Delonte West has spent the summer putting together his own YouTube diary of madness. Today we find him at the KFC drive-thru, waiting on a bucket of The Colonel's crack, spouting off a nonsensical rhyme about his predicament.