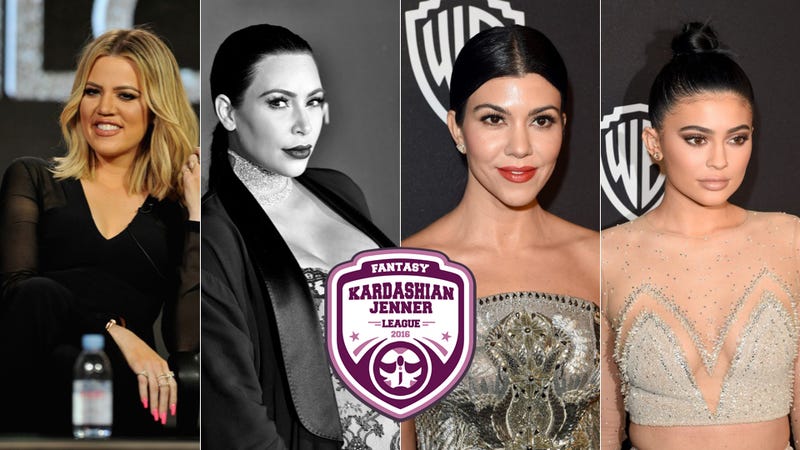 Lamar Odom suffered a staggering total of twelve strokes after he fell unconscious at a Nevada brothel earlier this month. According to the former NBA star's brain scans, the strokes may impact his motor skills, TMZ reports.
Nye County Sheriff Sharon Wehrly spoke to reporters this afternoon about her agency's investigation into what happened with Lamar Odom, who was rushed Tuesday from a brothel in Crystal, Nev. to a hospital, where reports say he remains unconscious and breathing with the aid of machines.
All teams shored up their defenses in week two of the Fantasy Kardashian-Jenner League, with PR muscles in flex and, despite some mishaps, no serious injuries on any team. Team Nobody continues to surpass expectations with the ongoing rise of Kylie Jenner, a player previously thought of as a second-stringer until she…
Because every stupid thing in sports requires one to take sides, we're torn on this one. Do we agree with the guy who willingly puts his life on display on an E! reality show, then says it's not fair to talk about his personal life? Or do we agree with — gulp — Bill Plaschke? You can see our dilemma.
"They gave it to my kids last time in Boston...[I] don't know how my wife is going to be able to sit in the crowd," Odom said, later adding that security might be needed."[OC Register via SBB]
The Lakers' Lamar Odom and The Other Kardashian sister are not legally married until a pre-nup is signed. It's just a precaution, because we all know these two will be eternally bonded for a good six-to-eight months. [TMZ]