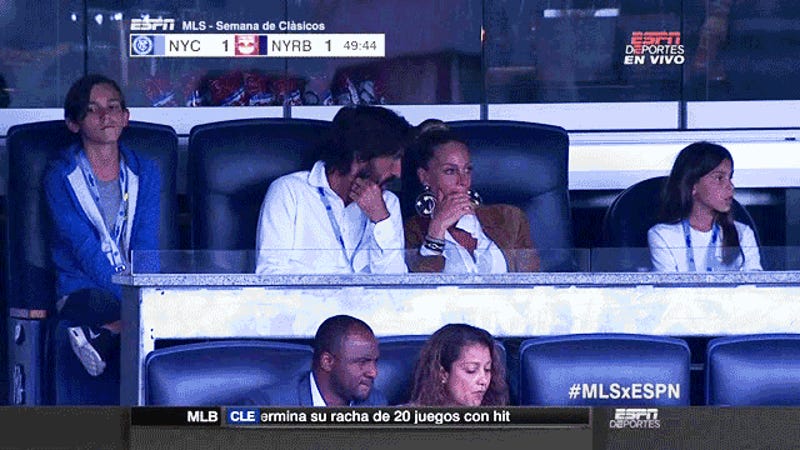 Sex bomb Andrea Pirlo is rumored to be signing soon to play in MLS with NYCFC, and the Italian heartthrob showed up at Yankee Stadium today to watch his new side take on their crosstown rivals. We're not totally sure this GIF is safe for work.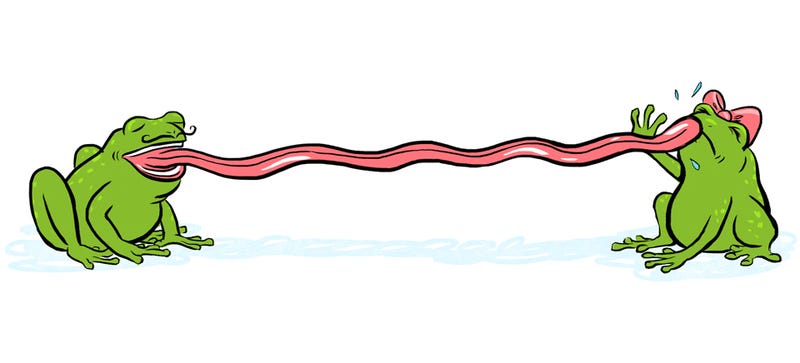 As a sex worker who has done in-person work for a decade, I've kissed a lot of frogs. So many, in fact, that I have a theory about why call girls of old had the "no kissing" rule, a rule that is unfortunately uncommon among contemporary escorts: It's not because kissing is more intimate than other acts, but because…
It's always funny when athletes go head-to-head in anger, shouting at each other with their lips mere inches apart. You always watch to see if their mouths touch. Well, one soccer dude removed all the ambiguity from this tête-à-tête when he blatantly smooched his opponent right on the mouth. How cute!
Every week, John Salley, onetime Bad Boy and currently the arachnoid half of the Spider and the Henchman podcast, will regale us with an amusing and occasionally salacious story from his playing days. Today: why you shouldn't lip-kiss NBA groupies.
First it was the man and woman getting it on in one of the restrooms, and now this ... as a couple of apparently hot chicks celebrate a Bills touchdown on Monday Night in their own special way. Who would have thought that Ralph Wilson Stadium would be the NFL's hot, sensual love palace? Just what else is going on…