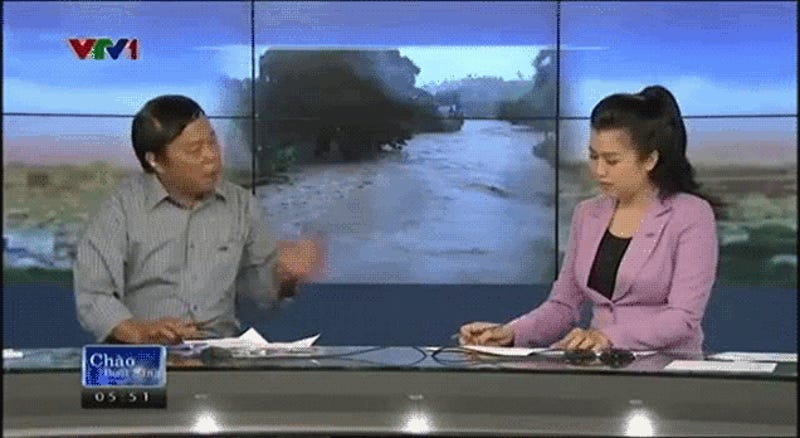 Recently, on a Vietnamese morning show, a guest was talking about the serious flooding in Lang Son when something unexpected happened: His phone rang.
Yesterday, a tweet from what appeared to be a FIFA World Cup Twitter account said the Japanese soccer team arrived in Brazil in a Pokémon jet. And people fell for it. Lots of people.
Earlier this month, a banner reading "Japanese Only" hung inside Saitama Stadium 2002. The incident led to the Urawa Red Diamonds soccer team being punished: This weekend, the team was forced to play in an empty stadium. And yes, the team is being punished for the actions of insensitive fans.