Just like most people predicted. That's progress, I guess? Here's the video from the Department of Player Safety: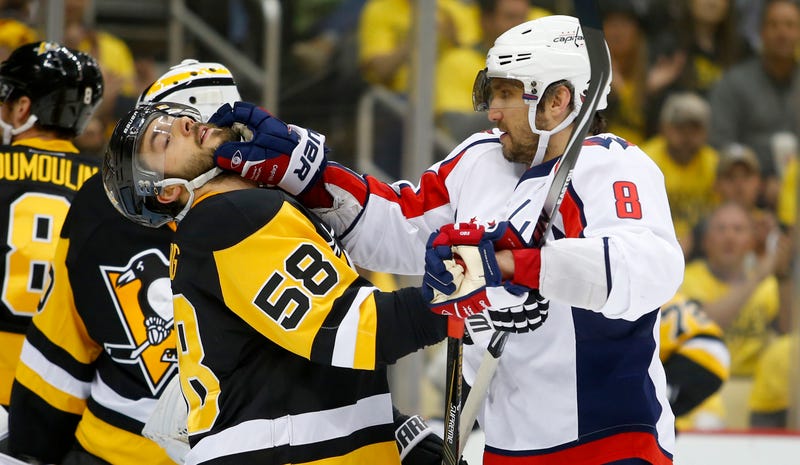 Washington and Pittsburgh is a hell of a matchup under any circumstances, but this year—with the Capitals the Presidents' Trophy Winners and the Penguins the league's hottest team over the second half—many (bettors, anyway) have this pegged as an early Stanley Cup Finals. And it's only the second round! No wonder…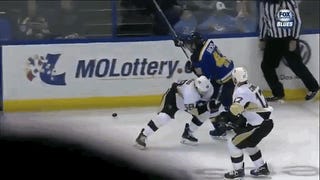 To be clear, Marc Methot's hip check is much smoother than Kris Letang's effort on David Backes, but the Penguin got the job done.
We're still trying to sort out what went down, but it looks like Kris Letang's hand got a little too close to Scott Hartnell's mouth. He might want to get tested for rabies.
Fox Sports' Dan Potash asks an unfortunate question of Pittsburgh Penguin Kris Letang. It's funny because your mind is in the gutter. [YouTube, via The PensBlog]