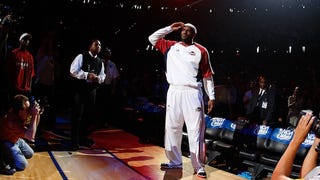 LeBron won his third MVP, joining some pretty stellar company. He said all the right things, noting that the Miami has a bigger goal. Did that stop people from going the "No rings" route?
»5/12/12 2:39pm5/12/12 2:39pm
Lebron is, as ever, an easy target but he really could not have handled this whole thing better. And, as ever, no one cared.