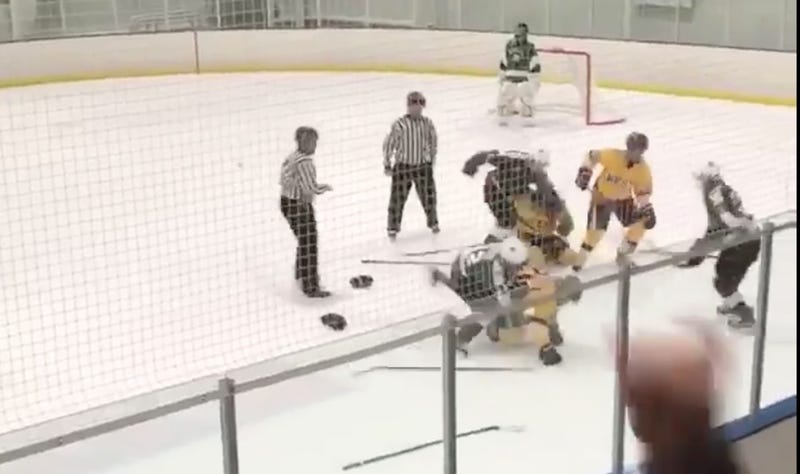 Philadelphia-area high schools Central Bucks West and Ridley met last night in the Class 2A quarterfinal of the Flyers Cup, a high school tournament put on by the Flyers every year. Central Bucks West was up 7-1 in the third period when the game was called, on account of an out-of-control brawl involving most of the…
This is Gary. Say hi to Gary. Merry Christmas Gary, you trashcat (his words, not mine, although I'd use the same words).

Emily Youcis, better known as "Pistachio Girl" at Philadelphia Phillies games, has been fired from her vendor job by Aramark, because she couldn't stop supporting white nationalism online.
Last week, two men spray painted "FUCK TRUMP!" on the wall of a Philadelphia Fresh Market. (That's like a cut-rate Whole Foods.) They were a bit haphazard with their vandalism and got caught on security cameras by the grocery store. This is not a particularly notable case on its merits, and would be far below our…