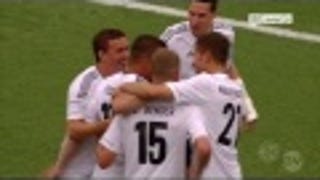 The German national team traveled to Boca Raton, Fla., today to take on Ecuador in an international friendly, and the Ecuadorians wasted no time in serving up a big bucket of suck. Ecuador unwisely played the opening kick toward its own goal, and it took only six seconds for German striker Lukas Podolski to send home…
In October, Doug Gottlieb, a radio host and basketball analyst who'd decamped for CBS the previous month after nine years with ESPN, went on The Dan Patrick Show and dropped something of a truth bomb about his time in Bristol:
We can thank our friends at Awful Announcing for this latest head-scratcher from ESPN. Yesterday, ESPNSoccernet published an interview Nick Bidwell ostensibly had with Lukas Podolski, a German soccer player. As you can see, if you click the link, that article is no longer available.