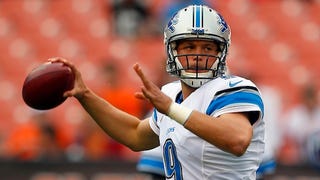 Matt Stafford was mic'd up during last Sunday's playoff game against the Cowboys, and his reaction to the reversed pass interference call that helped bone the Lions out of a win aired on last night's episode of Inside the NFL. As you might imagine, Stafford was just as confused and exasperated by the reversal as the…
The Green Bay Packers allegedly played the Detroit Lions this afternoon, in a rematch of a Jan. 1, 2012 game in which the teams combined for a Packers team single-game record 1,125 yards. In that game, Detroit racked up 575 yards (Matt Stafford threw for 520 yards) while Green Bay rolled up 550 (Matt Flynn threw for…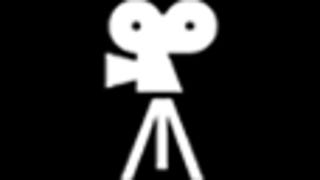 Thanks to this video, we can now hear what Matt Stafford was saying while he led his team on a thrilling, game-winning drive against the Cowboys on Sunday.
The Bears knocked off the Lions 13-7 last night in a mess of a football game that dropped the hapless and hopeless Lions to 2-4 on the season. Detroit quarterback Matt Stafford had an especially bad night, struggling to find open receivers and managing meager statistics: 28 of 46 for 261 yards. Here's an image that…
We're doing a season-long NFL roundtable with our friends at Slate. Check back here each week as a rotating cast of football watchers discusses the weekend's key plays, coaching decisions, and traumatic brain injuries.