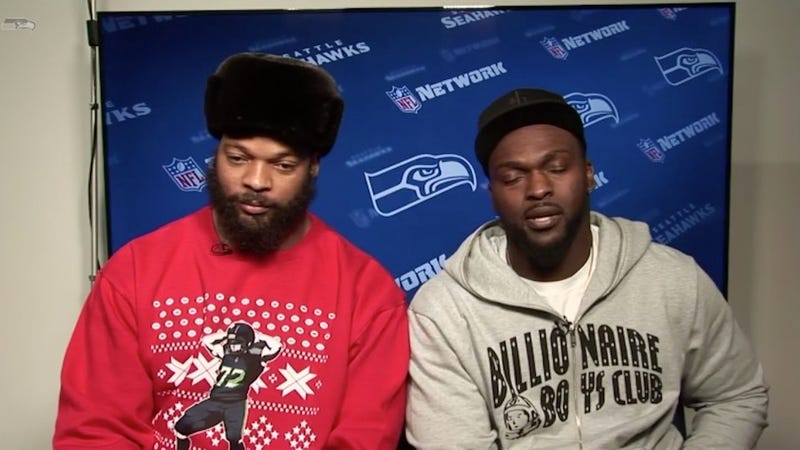 Seahawks defensive end Michael Bennett has been known to unleash an homage to Ravishing Rick Rude after recording a sack, and he hit the Rams with a particularly saucy one after sacking Jared Goff last Thursday. Bennett was penalized for the dance, but that didn't stop him from commemorating it with a very dope…
Nobody in the NFL gives nearly as good a quote as Michael and Martellus Bennett do. The brothers welcomed fans to the NFL season by dishing out burns to Eli Manning, Sam Bradford, Roger Goodell, and plenty of others. E:60 has a full profile of the brothers coming soon, and they released a minute's worth of tasty…
ESPN's Mina Kimes has written a great profile of Michael and Martellus Bennett, the two brothers who consistently provide the best soundbites in the NFL. The whole story is an enjoyable read, but one highlight is the brothers issuing raw takes on other figures around the league.

Former NFL running back Michael Bennett was arrested in Petaluma, Ca. on Thursday and held on suspicion of forgery, elder abuse, grand theft, and burglary. Bennett allegedly took out more than $300,000 worth of fraudulent loans in his girlfriend's parents' names. The parents realized something fishy was going on after…
Really spicy burn here from Seahawks DE Michael Bennett, after Seattle smothered the vaunted Philadelphia offense and QB Mark Sanchez to the tune of just 10-of-20 passing for 96 yards.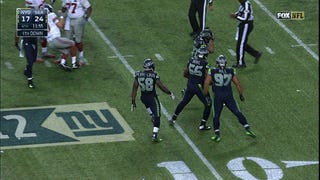 Quick, before it gets fixed, everyone go to NFL.com's free agency page and click on Michael Bennett's photo. UPDATE: Aw, it got fixed—or at least Bennett's profile is gone. When you clicked the picture, Randy Newman's "Short People" inexplicably started playing.