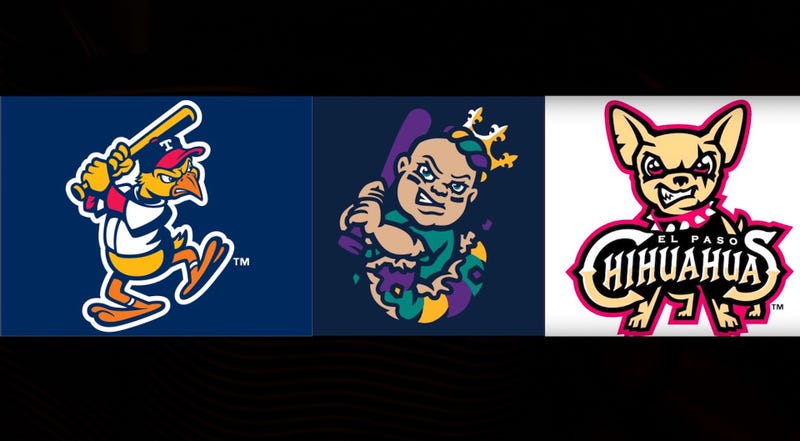 The AAA baseball team formerly known as the New Orleans Zephyrs will henceforth be known as the New Orleans Baby Cakes. This is undoubtedly a unique mascot, one that will surely draw internet ire the same way that fellow New Orleanian King Cake Baby (deservedly) did, but Baby Cakes is a good mascot. It's regionally…
On Sunday night, the Pittsburgh Pirates' AAA affiliate Indianapolis Indians beat the Toledo Mud Hens, the Tigers' AAA club, 6-2. After the game, several players from both clubs went to The Bronze Boar, a sports bar across the street from the Mud Hens' stadium. Pirates prospects Gift Ngoepe and Dovydas Neverauskas and…
Matt Paré, a catcher with the San Francisco Giants' Single A affiliate in Augusta, Ga., doesn't seem to mind sharing a two-bedroom apartment with three other guys. "Since half the time we're on the road, it's only 15 days a month," he says. On the road, he shares a hotel room with just one of those roommates. This…
This morning, the author of the "Save America's Pastime Act" disavowed the bill as a wrongheaded attempt to stifle already inadequate wages. Congresswoman Cheri Bustos did a complete 180 and wrote that, "I believe that Major League Baseball can and should pay young, passionate minor league players a fair wage for the…
Minor league baseball players don't make much money. Since 1976, MLB salaries have risen 2,500 percent while minor league salaries have only gone up 70 percent. Players in low-A ball start at $1,100 a month, while AAA players earn $2,150 per month. Monthly wages slowly increase the longer a player sticks around, but…
The Memphis Redbirds hosted the New Orleans Zephyrs this evening for some AAA action, and they treated their guests to a very spicy basebrawl. Apparently, Jose Urena tried to bean Jeremy Hazelbaker in the fifth inning, he charged the mound, and it was on.
The Binghamton Mets, the AA affiliate of the New York Mets, have decided, as we briefly noted earlier today, that it's time for the ballclub to forge boldly onward into the future and delineate their own identity outside of the influence of the mothership. This is noble and good, because minor league baseball is at…
Former Orem Owlz media director Joey Zanaboni says he stepped down after only two weeks on the job due to the team's refusal to reconsider "Caucasian Heritage Night"—only to see the team eventually relent after public scorn and mockery.
Reader Charlie spotted this very interesting item while browsing the Pawtucket Red Sox Twitter favorites: a tweet from "Sloppy Cock Gagger" featuring a huge pair of breasts. Read on for the uncensored and very NSFW screen shot: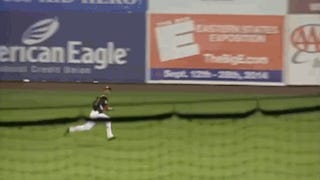 Byron Buxton, baseball's top prospect, suffered a concussion in his first start in Double-A tonight, playing center field for the New Britain Rock Cats. In the fifth inning he collided with right fielder Mike Kvasnicka and remained motionless, in a heap for several minutes immediately after.