There's a bar in Milwaukee, Wisconsin, called The Nomad, and like most bars in America, it is putting on all kinds of airs in an effort to lure people inside of it to watch World Cup games this month. But The Nomad is offering potential patrons one thing that other bars are not: tone deaf cultural tourism!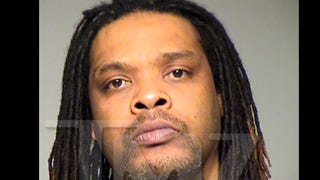 How was your New Year's Eve? Good? Good. Bet you got down. Bet you rocked out to some jams. Bet you waited at least until it got dark to start partying. Latrell Sprewell didn't wait. After neighbors called about music blasting from a house in east Milwaukee Monday afternoon, police arrested Sprewell and charged him…
By the time you wake up tomorrow, you might be the winner of Milwaukee's Lakefront Marathon. Because every time they declare a victor, they turn around and get disqualified.
"A player for the Dodgers has been known to sleep with a baseball bat for protection after hearing odd noises. And two pairs of Florida Marlins players reportedly demand to share a room... because they're afraid of ghosts." Sure, blame your losses to the Brewers on a haunted hotel. [WISN]

Remember how we said that even though the first leg of the book tour was over, we'd be adding occasional dates throughout the summer? Well, we're announcing the first one: We're heading to Milwaukee! Thursday, May 8!