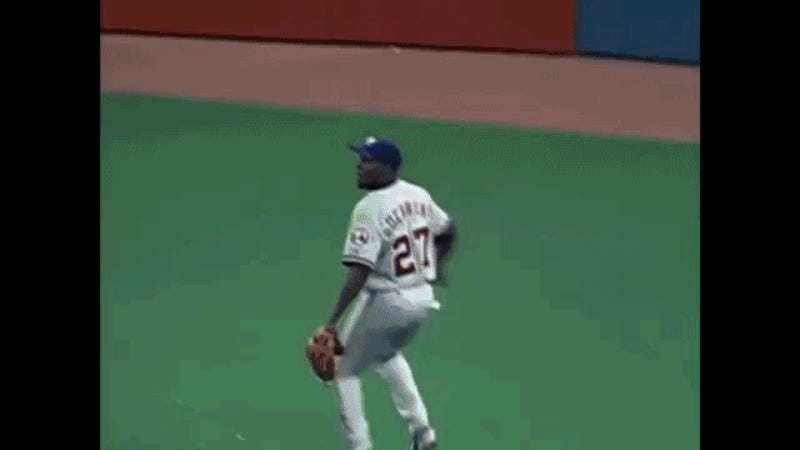 The following is excerpted from Jonah Keri's Up, Up, & Away: The Kid, The Hawk, Rock, Vladi, Pedro, Le Grand Orange, Youppi!, The Crazy Business of Baseball, and the Ill-fated but Unforgettable Montreal Expos, a wonderful and definitive account of Montreal's much-lamented baseball team. The book will be released in…
What if I told you that there was a fun-loving, oft-forgotten baseball squad that wouldn't earn five minutes in a Ken Burns documentary because they always leaned more "Pee-wee's Playhouse" than PBS? A team that featured announcers calling knuckleballs balles papillon (the latter being the word for butterfly in…
Jonah Keri, staff writer for Grantland and author of Up, Up, & Away, will be hanging out in the comments below for the next hour or so, ready to take your questions on the Montreal Expos, bagels, and whatever else comes to mind. Have at it.
Jonah Keri—author of Up, Up and Away, the swell new history of the Montreal Expos—will be by at 1:00 pm Eastern tomorrow to take your questions on murdered baseball franchises and such. Go check out this excerpt from the book so you'll have something to talk to him about. [Grantland]
That's according to Ken Rosenthal, whose MLB sources told him the injury would keep the right-hander out for six to eight weeks. Then again, it might be much longer. Consider: Pavano is 37, he hasn't pitched since June 1 because of shoulder trouble, and he's still a free agent.
Swing by today at 3 for our live chat with Bill "Spaceman" Lee. Baseball and drug use will probably be discussed.
Dan Epstein—the leading chronicler of 70s baseball—asked former Expo and Met (and Crenshaw High superstar!) Ellis Valentine for his perfect party playlist. And Valentine brought it. The songs are funky as all hell. [Instream Sports]
Just Call Me Juice is doing a clever series in which they ask readers to tell the stories of their most embarrassing, rueful jersey purchases. Unsilent Majority keeps the series going with his gruesome tale of buying a Steve Spurrier Redskins jersey (with the number he wore as a player), though we do think, if the…
One of our favorite in-person baseball memories is watching the Expos play at Olympic Stadium a few years ago. This was back when Omar Minaya was the GM, during that season when he tried to make a mid-summer wild-card run. We saw the second game Bartolo Colon pitched for the 'Spos after his trade. The Expos won, but…