Critics agree. The Revenant is a visually and emotionally visceral film in which Leonardo DiCaprio puts himself through actual physical and mental torture. They say this movie is peak masculine grit and fortitude—the story of a true survivalist—and Leo will finally win an Oscar for Best Actor. I find that laughable.
There are many movies that could have been made from the raw materials of Pain & Gain, which is based on a series of outrageous Miami New Times articles about three dimwit Florida bodybuilders who in 1994 kidnapped a rich local businessman and stripped him of all his assets. Some filmmakers, for example, might have…
For director Danny Boyle, anything worth doing is worth overdoing. With each genre of movie he makes, you get the sense that he wants to be sure it's the most demonstrative of its kind ever. Trainspotting was the druggiest movie ever. 28 Days Later was the zombie-iest movie ever. Slumdog Millionaire was the most…
Director Derek Cianfrance's last film, Blue Valentine, was a crushing study of a couple (played by Ryan Gosling and Michelle Williams) falling apart. It was beautifully made and well acted—I loved it—but the rawness of the emotions and the ambition of the structure (cycling between the present and the past, as we see…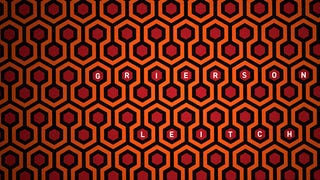 One of the saddest things about the death of a favorite filmmaker is realizing that you'll probably never see any new movie from him ever again. When popular musicians die, they always leave material lying around that their estates can spruce up and put out for the fans. (Jimi Hendrix died in 1970, and he's still …
Nyjer Morgan—or his alter-ego Tony Plush, depending on your take—is a tremendous weirdo. He flies kites when he gets prompted by his Twitter followers. He gives interviews in character. He might actually be a little bit insane. And to add to the tally: he appears to be a legitimate fan of the Twilight series.