You haven't really seen video game basketball until you've seen this Space Jam-themed NBA 2k14 mod by YouTuber MkEliteWorksX.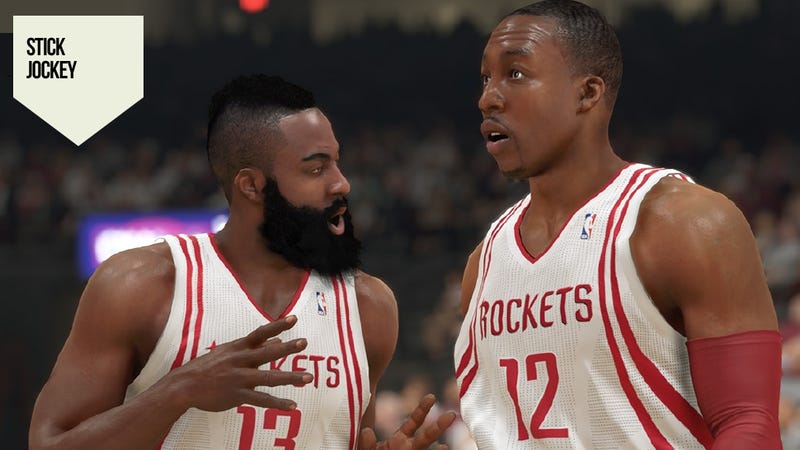 Earlier this afternoon, 2K Sports' Ronnie Singh—Ronnie2K on Twitter—gave everyone playing NBA 2K14 a code for a special pre-game player animation as a make-good for the online troubles that paralyzed the game this weekend. Naturally, when I went to enter the code on my PlayStation 4, 2K's servers were down.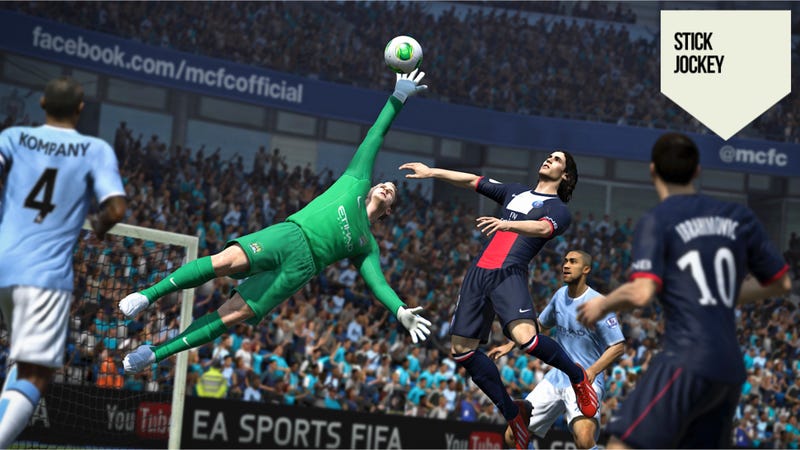 To a video gamer, the pairing was so natural that I didn't recognize how unusual it really was. On Oct. 12, ESPN broke up its top two announcing teams to put Brad Nessler and Kirk Herbstreit in the booth for the network's Texas A&M-Ole Miss nightcap. The two have, virtually anyway, worked millions of games together in…
Chris Paul tore up the Blazers last night. And while Portland pulled out the win, CP3 went off hard enough that Kevin Harlan broke out the NBA2k routine.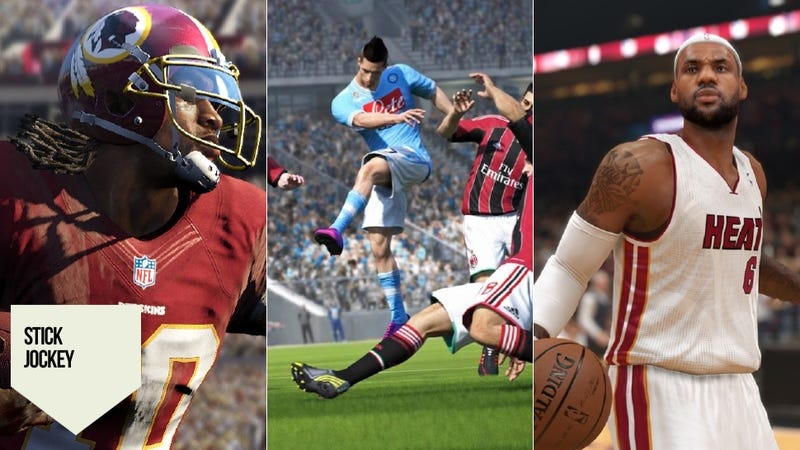 Heading into this console transition my opinion was that, of all the genres that could possibly sell a new Xbox or PlayStation, sports would come in last. Despite the richer visuals and refined experiences I've seen so far, that opinion still stands.
Reading between the lines of an open letter by NBA Live's new executive producer, one understands that whatever comes next in that franchise is really no continuation of last year's effort, which, like its 2010 predecessor, was aborted a few weeks before its assumed date of release.
Today's big news—not just in sports, either—is 12-year NBA veteran Jason Collins revealing he is gay. Collins isn't really a star; he's a journeyman more known for getting destroyed by Shaq in the NBA Finals his rookie year. Perhaps you may have seen him somewhere else?
About this time last year, at E3, I was chewing the fat with a 2K Sports representative about NBA 2K11 which already looked to be the monster it would become. Long dominant in the pro basketball genre, the game with… [
Kotaku
]
OK, maybe this is rock bottom for Page 2, but there's an excellent mental image in here: Lamar Odom last week playing as Lamar Odom in NBA 2K11 against the Mavericks, and his opponent letting him win.
For a brief moment Tuesday, I wasn't sure we'd be seeing any basketball video game this year, even though I'd taken for granted that NBA 2K12 would release, a death-and-taxes sure thing in October for more than 10 years.… [
Kotaku
]