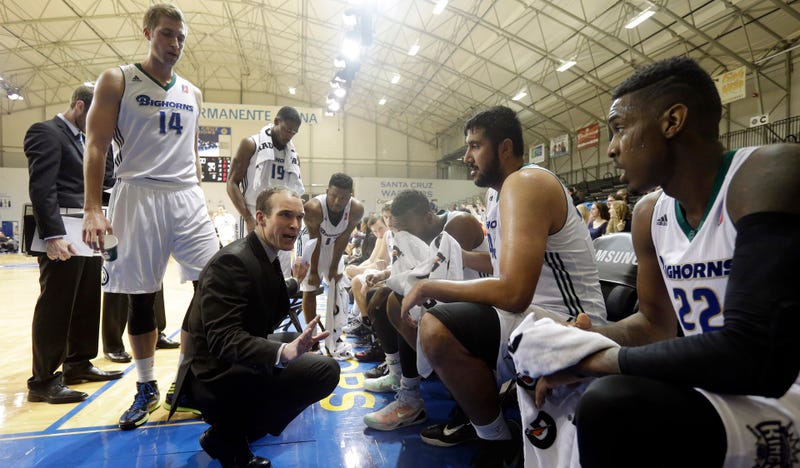 The NBA announced an extensive multiyear partnership agreement between the D-League and a popular sports drink company this morning, which will see the popular sports drink company's logo on all basketballs, jerseys, and court side signage, as well as the league being renamed for the 2017-18 season to incorporate the…
Derrick Jones Jr. has played all of 11 minutes for the Phoenix Suns. In that time, he's made one layup, hit one free throw, and committed one personal foul. Jones has spent most of his time in the D-League where he's been playing 32 minutes a night and averaging 15 points and 6 boards. Not the most impressive…
John Jordan, who's only an inch taller than Isaiah Thomas, is currently playing for the Toronto Raptors D-League affiliate. The Texas A&M-Corpus Christi alumnus took part in the D-League's dunk contest this afternoon and brought the house down with two of the best dunks I've seen someone under 6'0" pull off. Look how…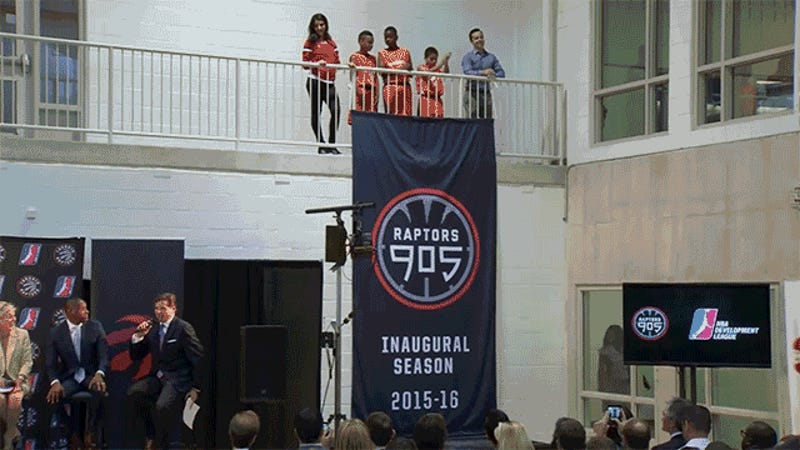 The Toronto Raptors announced a new NBA D-League squad—Raptors 905—today, and with it came some new mascots. Several staffers here at Deadspin think they're cute, but personally I'd have gone with something more memorable.
RJ Choppy is a sports radio yakker in Dallas, Tex., and he also does play-by-play for the local NBA D-League team, the Texas Legends. D-League games are only shown on YouTube, which gives broadcasters a lot of room to screw around, and Choppy took full advantage of that freedom during a recent game between the Legends…
Last week, the Knicks announced they'd be soliciting fan suggestions for a name for their new D-League team, to begin play in Westchester next season. Three days before that, the Knicks filed for trademarks on five potential team names. So, good luck with your submission, I guess.
Above is a video taken Saturday night at an ECHL Idaho Steelheads game. It shows fans pouring a $7 large beer into a $4 small cup, and discovering that each holds exactly the same amount of liquid. Now the arena is facing a lawsuit, because rule number one in sports is that you don't shortchange hockey fans on beer.
The Springfield Armor defeated the Maine Red Claws at the buzzer last night, thanks to an air ball and an athletic guard out of Wake Forest named L.D. Williams.
Former Tennessee coach Bruce Pearl is likely set to take over the Texas Legends, the Dallas Maverick's D-League affiliate that went 24-26 and made it to the playoffs in the 16-team, two-conference organization last season. ESPN's Marc Stein reported the team's initial invitation this afternoon, and with a press…
Got an image you'd like to see in here first thing in the morning? Send it to tips@deadspin.com. Subject: Morning crap.