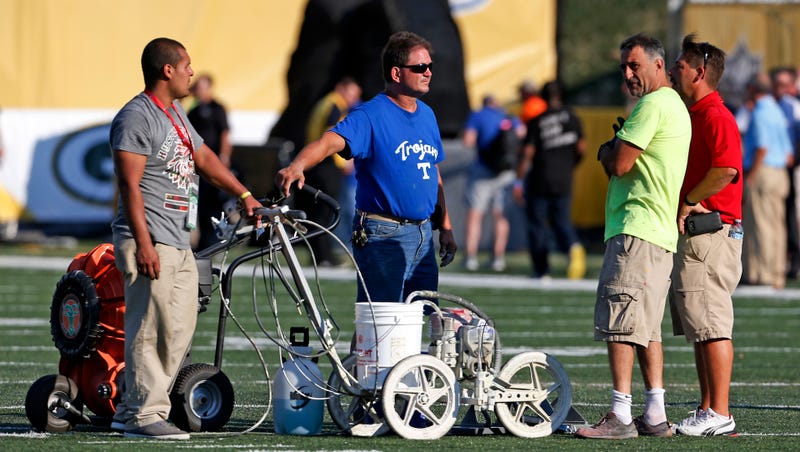 The NFL preseason was supposed to kick off two weeks ago at the NFL Hall of Fame. But the turf was a disgusting mess and the NFL had to cancel it so that every other play didn't end with a shredded ligament. Media reports that the turf was unplayable started trickling out throughout the day, but news of the game being…
Tonight, after six months of bleak NFL news and training camp reports about how football is not sleeping (it never does), football is back! Rather, it would have been, if terrible turf conditions in Canton didn't force the NFL to cancel the Hall of Fame Game preseason opener between the Colts and Packers.

After juco transfer Cortez Kennedy tipped the scales at 370 his junior year, Randy Shannon, who had graduated the year before, was assigned to help him keep the weight down. Now that Kennedy is entering the NFL Hall of Fame, he's reminiscing about the little things that got him where he is today. On an interview with …
This photo comes from tipster Michael, who says he took it backstage at the Hall of Fame induction ceremony over the weekend. Afterward, Sharpe delivered a great speech.
Right about now, the NFL's Hall of Fame Inductions are starting over at ESPN, and grown men are about to start openly weeping. After years of getting snubbed by the voting committee, Washington Redskins great Art Monk is finally getting his time in the sun. Monk is being inducted into the HOF along with teammate…