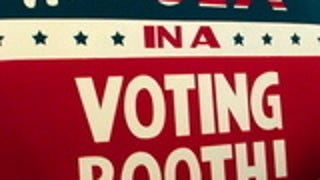 After a two-year hiatus from our Hall of Fame nominating rolls, Nightmare Ant has returned. But really, Nightmare Ant will never really go away. Hell, Christopher Nolan just made a movie about him.
Got an image you'd like to see in here first thing in the morning? Send it to tips@deadspin.com. Subject: Morning crap.
All right, everybody, it's time for the voting to begin. We'll be going Monday/Wednesday/Friday until the end of the year to get this rolling and prompt-like. But first off: Everybody salute the big pile of genius that is
Jim Cooke
for his official 2008 SHOTY poster. Bless his heart. Voting will remain open until the…
How did I know that Nightmare Ant — the creation of the great, great, J.E. Skeets — had gone "viral," as they say? When some jokester
tagged my book "Bow Down Before Nightmare Ant."
It made me laugh far more than another damned emo bangs comment. The true genius of Skeets' original post was its simplicity; it was ,…