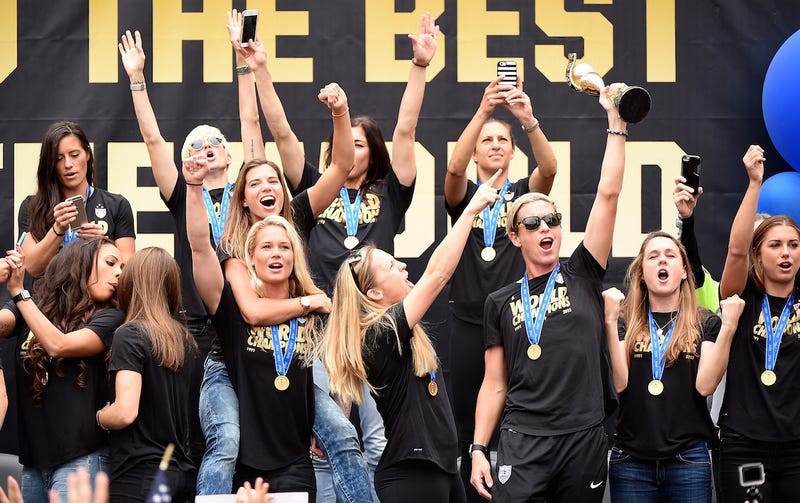 If the TV ratings for the USWNT's obliteration of Japan in the 2015 Women's World Cup final—it was the most-watched soccer game in U.S. history—stood for anything, it's that Americans will support the sporting greatness of our own unreservedly. Unfortunately, the vultures in charge of the inferior soccer product MLS…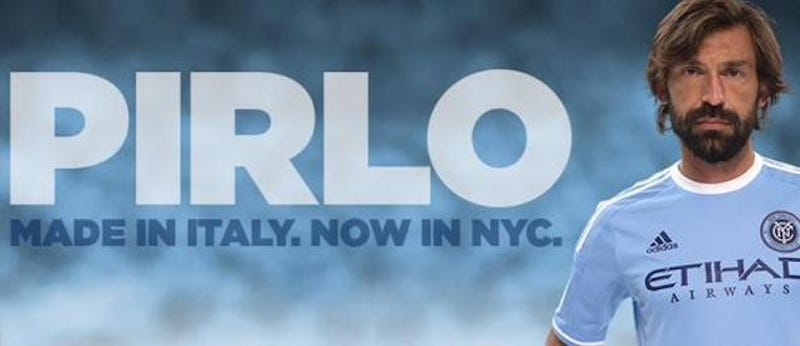 Despite doling out reams of cash to players like David Villa and Frank Lampard, MLS debutantes NYCFC hadn't yet snared that big-name, face-of-the-franchise type player you knew they wanted. Until today, that is, when they consummated a months-long flirtation by making Andrea Pirlo the highest-paid player in the league.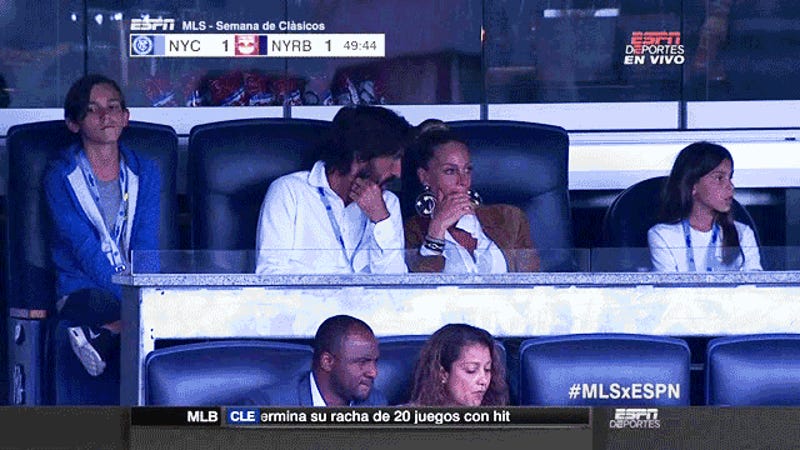 Sex bomb Andrea Pirlo is rumored to be signing soon to play in MLS with NYCFC, and the Italian heartthrob showed up at Yankee Stadium today to watch his new side take on their crosstown rivals. We're not totally sure this GIF is safe for work.
Three days ahead of NYCFC's first home game, Yankee Stadium looks pretty crappy. And some Yankees players aren't happy about sharing their field with a soccer team for the next few years, with Mark Teixeira telling the Daily News the arrangement "is going to suck."
The strange Frank Lampard/NYCFC/Manchester City love triangle always felt like it was going to end in a bit of a train wreck, with Lampard's stay with City set to end this month and the MLS expansion club counting on him to be its face. Well, that train just jumped the tracks: Lampard is staying in England, and fans…
Yesterday, it was announced the New York is getting a new MLS team, one partially owned by the Yankees. You'd think this is something a sports radio host would want to mention. That's why you're not the Sports Pope.
MLS has announced its 20th team: New York City FC, which will begin play in 2015, in a yet-to-be-determined stadium. It'll be owned by Manchester City, in partnership with the New York Yankees. It will be sponsored by oil and evil.