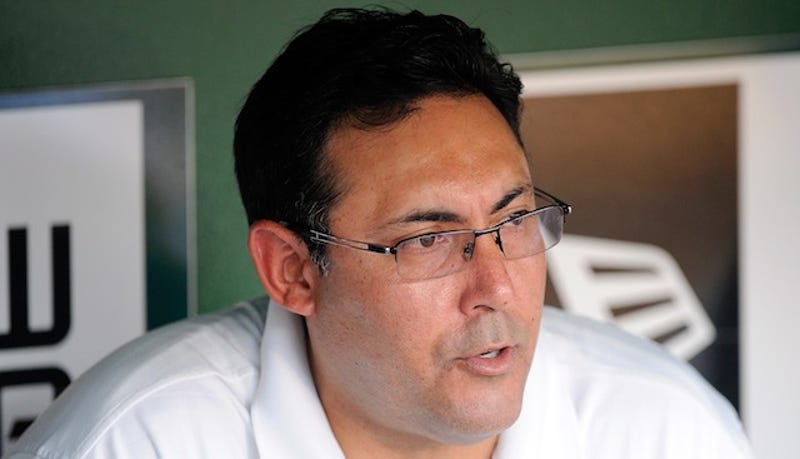 Phillies GM Ruben Amaro has constructed a team that has put together back-to-back 73-win seasons, and with the club's current record sitting at 19-28, it doesn't look like things are going to get better this year. And yet, Amaro would really like for all those disillusioned Phillies fans out there to just shut the…
As if the usual horde of Philadelphians and assorted bandwagoners outnumbering the Nats fans in DC weren't enough, they found a way to impose themselves on the action. After Danny Espinosa's home run in the fifth landed in a section of Phillies fans, one chucked the ball back on to the field as if it were a visitor's.
Over the weekend, these Phillies fans celebrated a win by doing keg stands on the subway. What's impressive about this is the fact that somewhere between attending a Phillies game and getting back to their home (or maybe dorm rooms), these guys procured an entire keg and then somehow managed to elude any conflict…
Listen, Chase Utley's Friday Night Slide into Ruben Tejada (video here) was a little over-the-top; not just because the Mets are as harmful a foe as a bike helmet, but because he went behind the bag at 'em.
First you have Marco Scutaro nabbing second after a walk as the Phillies infield snoozes, then you have two broads bashing each other in the stands at CBP because they're so distraught over it. [The Fightins]
When not occupied with
domestic abuse
or calling , Phillies pitcher Brett Myers fancies himself quite the mischievous clubhouse presence. Here, he's gotten manager Charlie Manuel, some beat reporters and GM Ruben Amaro in on the act of fooling pitcher Kyle Kendrick into thinking he's been dealt to a Japanese team.