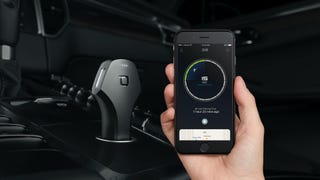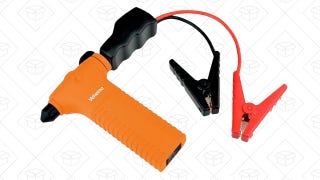 This jump starter for your car is also an emergency hammer, 11000mAh external battery pack, and LED flashlight. It's also only $30 today with code AVJ9ZMGD, which is one of the best prices we've ever seen on any portable jump starter.

Jackery makes some of the most popular battery packs around, but the brand new Jackery Jewel is unlike anything we've ever seen.

You know the little charging brick that came with your phone? Throw it out, and spend $7 on this replacement from Aukey (with code AUKEY12W). It's basically the same size as Apple's standard iPhone charger, but it includes two ports, folding prongs, and 2.4A of current (instead of 1A) to charge your devices faster.
Your favorite USB car charger just happens to be the smallest one you can buy, and you can grab it on Amazon for $9 today with code 2CARCHAR. We've seen it go as low as $6 on a few occasions, but this is the best deal we've seen in several months, if it's been on your wish list.

Giant plugs that cover up half the outlets on your power strip should be outlawed, but until that day arrives, these short extension cords will have to do. $13 gets you a pack of 10, which should be enough for even the most advanced home theater setups.
It's becoming increasingly clear that USB-C is going to push microUSB to the scrap heap of tech history, so if you haven't replaced all of your old charging gear, Anker's running deals on their popular kevlar-wrapped PowerLine cables, and chargers of all shapes and sizes today.