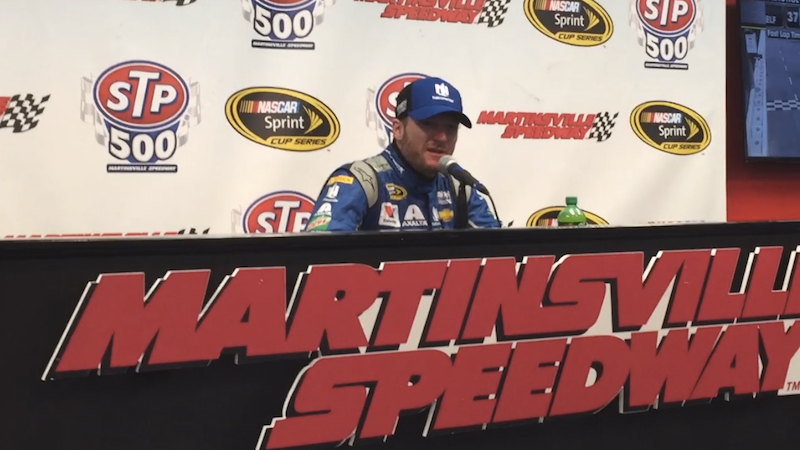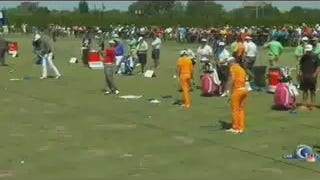 Earlier on the Golf channel, Nick Faldo and Co. were calling action at the Barclays, where both Rickie Fowler and Jonas Blixt are decked out in head-to-toe orange. The two are paired together today and actually planned to wear similar colors, though the orange is Fowler's trademark.
I don't have the context for this, and I don't want it. Clowns get damn good seats for being as scary as they are, and if you don't know why Ole Miss still hates Bryce Drew, take a trip down memory lane back to 1998.
SI, as guest-edited by the old guy on staff at Pitchfork. [Via SI Now]
Japanese pitcher Yu Darvish officially signed to a six-year, $60 million deal with the Texas Rangers on Wednesday. Darvish, perhaps the most highly-touted player to ever come out of Japan, will be counted on to help shore up the Rangers' pitching staff following the loss of their former No. 1 starter C.J. Wilson, who…
Earlier today, we brought you wretched flashbacks from last night, when Jim Nantz, who is usually sharpei if mastiff, deployed the oldest dog-related puns in the bark. It was an announcing boner—the shih tzu see too often on TV. The line stank like poodle the moment we heard it.
To be fair to Worst Man Jim Nantz, we understand that a Huskies-Bulldogs final is a bit like Christmas for him. A Christmas trimmed with multiple opportunities for insufferable references to dogs and winning. And so when the buzzer sounded, Nantz dropped three dog puns in under 20 seconds. It was either that he'd…
This is today's New York Post cover. For the sake of comparison, this was the Philly Daily News's cover back in September. Yeah, the Post should've just punted that shit out of bounds.
"Why was the Internet ... giving semi-lives to people with no lives?" thunders Mariotti, who writes for the Internet. The column goes on in this vein for 1,500 words. Let's send this through Microsoft Word's AutoSummarize function, shall we?
Got an image you'd like to see in here first thing in the morning? Send it to tips@deadspin.com. Subject: Morning crap.