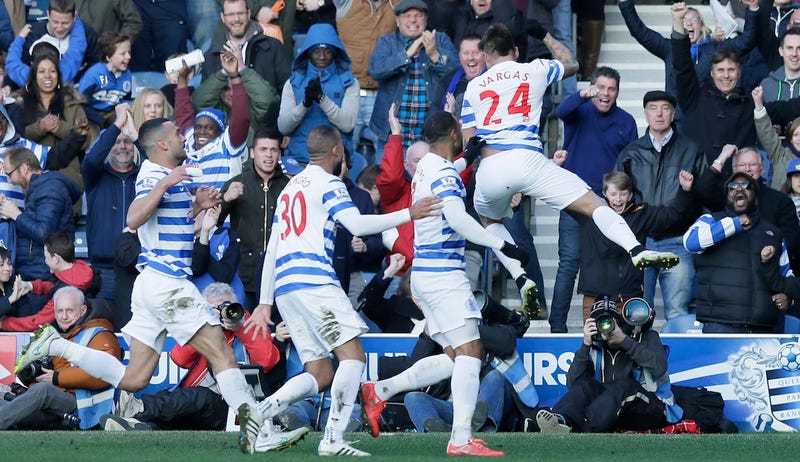 QPR aren't very good. In fact, they're quite terrible. They have the Premier League's second-worst points-per-game rate, have given up by far the most goals, and look generally incompetent performing many of the duties usually required of an EPL-quality club. But goddammit if they aren't the most entertaining side…
The good ol', free-wheelin', tactics-ignorin', loveable Harry Redknapp is in pain. Not, he'd have us believe, because of his struggling QPR team's lackluster Premier League performances, or the because his owner laughed off the prospect of adding any bodies in the newly-closed transfer window while subtweeting…
The English FA can't really be this uptight, can they? Today, the Premier League's governing body has announced that it has charged QPR's Rio Ferdinand with misconduct for a Tweet of his, without mentioning the specific one. It appears that it is this little bit of humor, sent to a bantering Mancunian:
Queens Park Rangers are the latest victim of Financial Fair Play, the laudably-aimed yet poorly calibrated rules which are in theory meant to keep teams solvent but in practice keep them from sensibly spending to improve their position, or even from spending money they actually have. Yesterday, English Football League…
On one of the more dramatic endings you'll likely see, Manchester City ripped the EPL Title from the hands of Manchester United after scoring two goals, the last of which you see here by Sergio Aguero, in stoppage time for its first EPL title in 44 years.