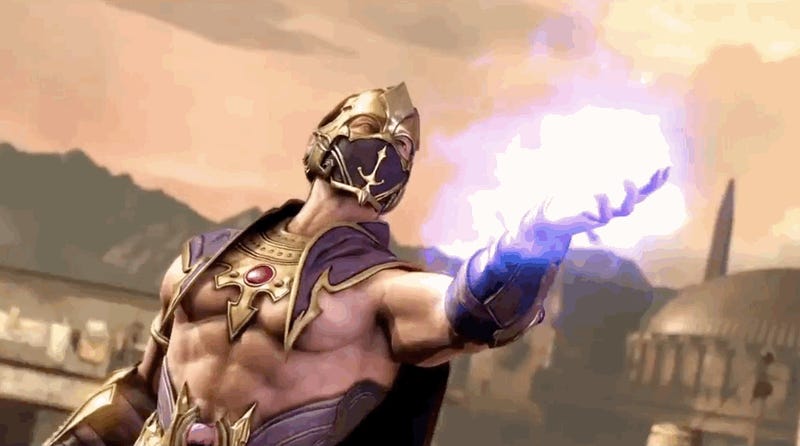 Mortal Kombat's got ninjas of all different colors. Yellow-clad Scorpion is hot like fire and green-skinned Reptile spits acid at fools. Sub-Zero may wield cryokinetic power but he's not the coolest martial artist in the fighting game series. That title goes to Rain, because he was created as an homage to Prince.

For the first time since 1998, we've got rain during the 12 Hours of Sebring. If you weren't on wet tires or just pushed it a little too hard on the soaked surface, you were hosed. Most impressive, though, was this insane Lamborghini spin-out that came this close to runing a Corvette's day. Code Brown: high alert.

The sky just dumped an ungodly amount of rain on Kansas City. The region was under a severe thunderstorm warning, and sporadic tornados have been reported. The Royals were supposed to begin their game against Tampa Bay in about 30 minutes, but it has been postponed until tomorrow. Besides the widespread flooding…
Taking down 34% of your votes without getting turned inside out, GustBuster is your choice for best umbrella. The other four nominees, all great for their own reasons, were only separated by about 6% of the votes, so be sure to check them all out if the GustBuster isn't right for you.
We shook out your nominations and found five clear frontrunners for best umbrella (actually only one of them is clear). Which umbrella ella ella is your best bet? It's time to vote.
Heavy rains at Valhalla put a hold on the final round of the PGA Championship today. Play was suspended at 12:53 p.m. and what officials initially thought would be a quick delay soon ran longer as the rain worsened. It got so bad that many areas of the course, including greens were completely under water.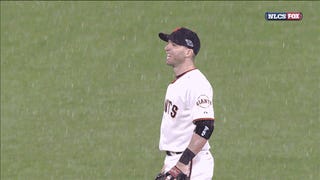 How many LCS clinchers, not involving your team, do you actually remember? Carlos Beltran standing stock-still, Aaron Boone going deep, Sid Bream's slide, Chris Chambliss's homer...and that's probably about it. It's probably fair to add last night's Giants win, a 9-0 drubbing that was decided by the third…
It was one of those nights. Never mind the 12-0 drubbing at the hands of the Orioles, or the season-low attendance of 13,556, or even the gradual realization that the Jays aren't going to sniff .500, a figure they always tend to be within a couple games of on either side. It was poor judgment and a mechanical failure…