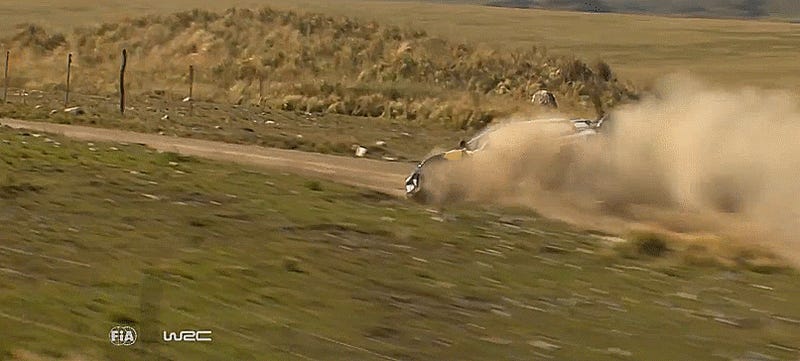 There's an old Beavis and Butt-Head episode where the dynamic duo decides to try out a dryer's spin cycle by climbing inside. That's probably what it felt like inside the World Rally Championship Volkswagen of Jari-Matti Latvala and Miikka Anttila when they lost the Rally Argentina lead in a massive rollover.

I met him on a short hill overlooking the road, some macho Welsh local covered in rain and dirt, pulling a beer from his poncho and waiting for the next car to wail past. I asked him why he had trekked into the woods, soaked through his boots, standing for hours on the side of a road, just to get sprayed with rocks…
Six spectators including a pregnant woman were killed at the A Coruña rally in Spain after a driver lost control of his car, per The Guardian. Among the dead were four women and two men. Additionally, sixteen spectators were injured, per the latest report from the BBC.

Finnish driver Toomas Heikkinen was involved in this practice crash at the X Games on Friday, in which he was trying to clear a 50-foot gap on the RallyCross course. He cleared about 45 feet of it.
This is presumably a Michelin promo video for this weekend's Rally Sweden WRC event in Värmland, but for whatever reason there's video interspersed of a side event which features people drifting their farm tractors. I've never seen this before, and I come from farm country where it snows a whole lot. Maybe we just…