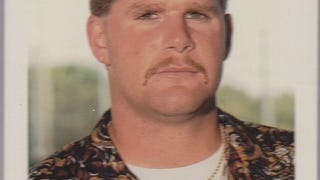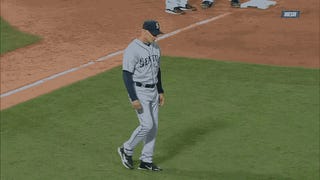 With Eric Wedge recovering from a mild stroke, bench coach Robby Thompson has been Seattle's acting manager. Last night, Thompson learned the hard way that managing isn't all sunshine and daisies. Sometimes you have to know your right from your left.
I believe there is a hell, and it's always early September there. Your team is long out of playoff contention, forever playing out the string, yet the season never ends. Just meaningless game after meaningless game, and football is supposed to start soon, but it never comes. The game goes to extra innings every time,…
Moylan tweeted a photo of his fiancée in the dress she planned on wearing to the ESPYs. Then he, uh, tweeted a photo of himself ("Thanks for the feedback! I was gonna wear this!! What do u think?") in a dress that showed more tattoos and cleavage than did his fiancée's.