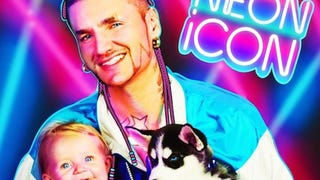 My favorite Bob Dylan interview is the infamously painful sit-down with Time magazine in D.A. Pennebaker's 1967 documentary Dont Look Back, wherein Dylan gets miffed at a prying line of questioning and slams the writer, the publication, and the publication's readership alike for subscribing to a worldview mechanistic…
Here is "Jumpin' Out The Gym," a song from Migos, Riff Raff, and Trinidad James. Not only does the new video (which you can watch here, it's not embeddable) feature tons of NBA highlights, the song itself is littered with NBA name drops. See how many you can pick out!
Any rap song about Seattle, or so I'm told, has to include shoutouts to all the great Emerald City sports stars, and Riff Raff provides all of them: Ken Griffey Sr. and Jr., Shawn Kemp, Gary Payton, and Brian Bosworth, with a Craig Sager reference thrown in because why not? Alas, Steve Largent, Edgar Martinez, and…
AJ Daulerio's Cultural Oddsmaker runs every Friday. Email him to let him know what you think.