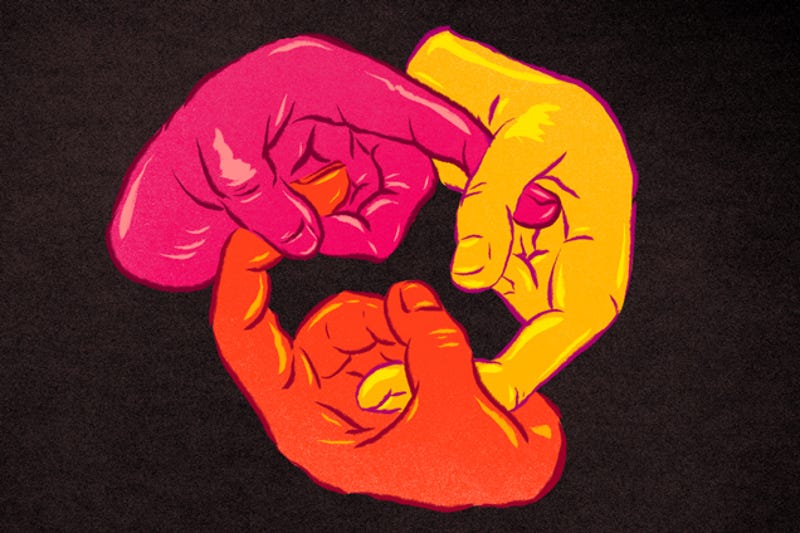 In the pantheon of sexual fantasies blissful to imagine but volatile to undertake, threesomes are near the top of the list. It might seem like a ménage à trois should be an easy sell: more hands! More mouths! More genitals! More fun! Yet such logic evades the emotional brains driving our hot-sex-machine bodies. As…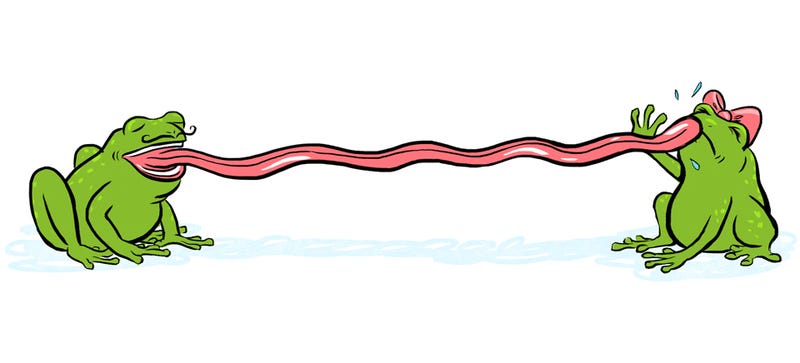 As a sex worker who has done in-person work for a decade, I've kissed a lot of frogs. So many, in fact, that I have a theory about why call girls of old had the "no kissing" rule, a rule that is unfortunately uncommon among contemporary escorts: It's not because kissing is more intimate than other acts, but because…
This year, Valentine's Day falls on a Saturday (FYI: It's tomorrow), making it awfully convenient for those of you planning a romantic weekend getaway and a three-day headache for the rest of us. Let's face it: This holiday isn't the greatest no matter your relationship status. (The media/retail onslaught of vapid,…
Back in eighth grade, I fell in love with a girl who didn't want anything to do with me, and the lovesickness got so bad that I played up the friend angle and called her every night, hoping and praying she would change her mind and want to hook up with me (NOPE). Anyway, I've told this story before, but one night…
We're just six weeks short of Thanksgiving, which means two things: First, if your Thanksgiving/Christmas/New Year plans involve air travel, book your ticket now or suffer the financial consequences. Secondly, if you're looking to get hitched over the holidays and believe in magic, it might be time to bust out the…
As you are probably aware by now, "BBW" means "big beautiful woman." I know: patronizing, annoying to say out loud (bee-bee-dubbleyew), sometimes confused with Bath and Body Works. But nonetheless, this is the three-letter PIN that you would Google (or Craigslist, or OKCupid) in order to find a fat woman. Why would…
Have you calmed down yet? Have you had time to collect yourself and regain your bearings after learning that Tiger Woods and Lindsey Vonn are indeed Facebook official? Good, because now it's time to mercilessly mock the happy couple with your Photoshop skills.
Last month, as the Knicks were in Philadelphia to play the Sixers, J.R. Smith was up to his old tricks. J.R.'s got something of a history with Twitter, and women, (and asses), so it's not like the young lady who chatted him up via direct message couldn't have known what she was getting into. Still, this is spectacular:
The man getting his friction on in the above picture, a la Oden, is former Navy Midshipmen cornerback Lord Cole. At least I think it is. The only pictures I can find of him are a little blurry or inconclusive.
Jay Glazer, reporter for Fox NFL Sunday and the host "Pride Fighting Championships," is getting married tonight. Wedding announcements aren't usually Deadspin's thing, but the news here isn't that Glazer's getting married, it's that he's marrying so far out of his league.