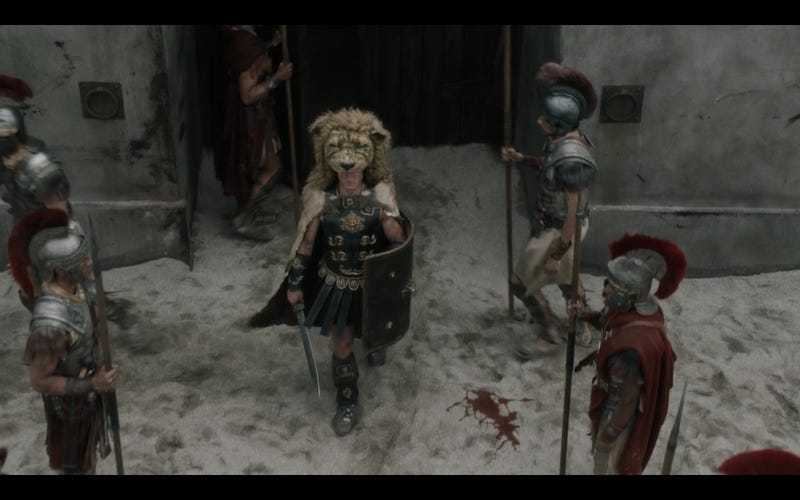 Decades before Romulus Augustulus was deposed in 476 AD and the Western Roman Empire officially went out of business, the provinces of northern Gaul (roughly the area between Paris and the lower Rhine in what's now the Netherlands and northwest Germany) had long since slipped from the grasp of the authorities. The…
As the central institutions of the Roman Empire in the west crumbled and the provinces splintered off and went their own way over the course of the fifth century, new kingdoms popped up to take their place. Today, we tend to identify these new political units with specific barbarian groups: the Visigoths in southwest…
When last we met the Goths, they had just sacked the city of Rome in 410 CE, the act for which this barbarian people is both famous and infamous. They were, after all, the first group in 800 years to pillage the Eternal City, and that kind of action is going to leave a mark in the history books. The history of this…
Nearly 16 centuries after he lived and died, the name of Attila the Hun still carries overtones of wanton destruction and senseless slaughter. The Huns, unlike the Franks or the Anglo-Saxons or the Goths, have no modern politicians claiming them as glorious ancestors for a shot of cheap nationalism; the Huns embody…
The fall of the Roman Empire can mean a lot of different things, depending on precisely where you're talking about. In some cases, it meant rampaging, marauding barbarians tearing down city walls and running off with the accumulated wealth of generations of prosperous Romans. In other areas, it meant the end of an…
Part of our shared culture is a basic, generally unspoken assumption that things are supposed to get better. Oppressed groups will have more rights in a few years than they have now. The economy overall will grow, even if an individual's share might not. We'll have cooler and more useful gadgets as our technology…
The fall of the Roman Empire is one of the central events in human history, and chances are good that at some point in your education, you were forced to sit through a godawful lecture or two filled with weird-ass names—seriously, Gundobad? Stilicho?—and dates that you forgot as soon as the test was over.
Your high school or college history instructor probably spent some time on the fall of the Roman Empire. If you remember anything from those hazy days, it was probably something to the effect that the barbarians toppled a declining empire like a particularly destructive toddler going after her Leaning Tower of…
If you were ever forced to sit through a high school or college history class, you probably heard the story of the fall of the Roman Empire. At best, you remember that savage, fur-clad barbarians poured through the gates of a rotting, decrepit empire and snuffed out the light of civilization for a thousand years,…
What was already a bad week for asshole soccer fans in Europe got worse yesterday, after video that appears to show a group of men—allegedly Sparta Prague fans in town for their team's Europa League match against Lazio—tormenting and abusing a homeless woman, with one even urinating on her.
Dennis Rodman is currently headed to the Vatican to try and arrange a meeting with the soon-to-be-elected Pope. This trip comes on the heels of Rodman's visit to North Korea, where he became super good buddies with North Korean dictator Kim Jong Un. So I guess this is just what Dennis Rodman does now. Neat.