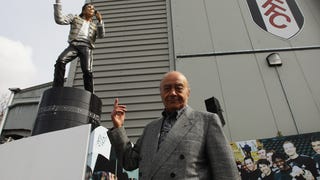 Happily, the eyesore is gone. Unhappily, it will not be vaporized, shoved into the Thames, flash-frozen and shattered by mallets, coated in fox blood and torn apart by famished hounds, shot into the sun, or melted down into a fine paste suitable for insulation.
We learned two things about Tim Tebow and Jacksonville today. First, that he pronounces his hometown team's name "Jagwires," and second, that it's absolutely true the Broncos let him choose his destination. He chose the Jets, and the Broncos shipped him to Jersey, despite the Jaguars offering a better draft pick and…
Lots of amateur Darren Rovells got cranky last week when Tim Tebow went to the Jets instead of the Jaguars. They said the Jags had erred in not trumping the Jets' offer to acquire the hometown prince, who would have been good for attendance or jersey sales or something. Hogwash.