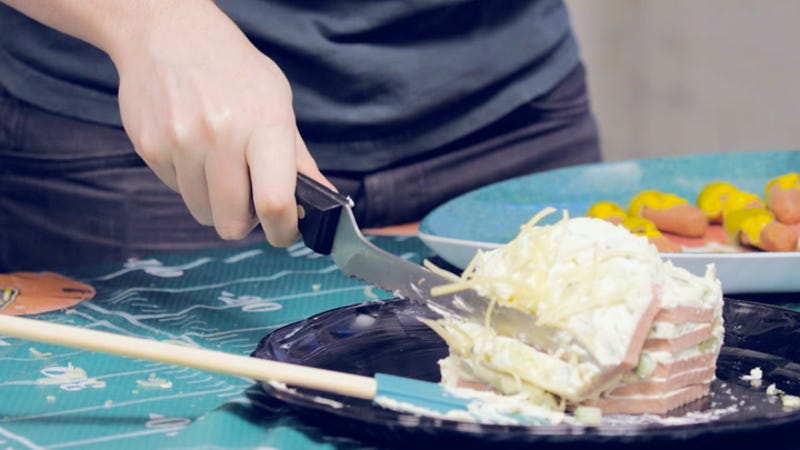 Whether you're hosting or going to a Super Bowl party, you're going to need food. Instead of mailing it in with a bag of tortilla chips, impress your friends by making one of these three no-cook meat dishes. We followed the recipes and tried our results, then sent the bologna cake back to hell, where it belonged.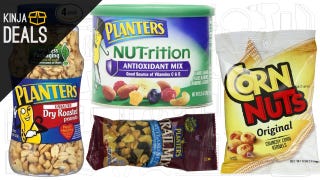 If there's a nut in the world that you enjoy eating, chances are you can save 25% on it today. Just pick the Planters Nuts products you want from Amazon, order them with Subscribe & Save, and you'll get an extra 25% off at checkout, in addition to any listed discounts. You can always cancel Subscribe & Save after your…
Holy cow bells, what a contest! Voting was neck and neck virtually throughout the entire Finals of our Ultimate Super Bowl Snack Playoffs, with Nacho Cheese Doritos maintaining only the barest of leads. In the end, the neon orange chips stayed scrappy and took it all, with 107 more votes than tough competitor…
Big Peanut took a page out of Big Avocado's playbook, attempting to throw my bracket by ginning up Twitter support. Big Peanut did not succeed.
Cheese & Crackers very nearly pulled off a huge upset. The 8-seed, matched up against football snack staple Nacho Cheese Doritos, was almost left off the bracket entirely because your bracketeer thought it perhaps a touch too bougie for this exercise. Which is insane, when you consider that the same bracketeer…
Straight from the Will Leitch test kitchen Japan, get your mouth ready for the taste bud pants party that is Strawberry Flavored Cheetos! (Gagging sound). Poor Japan. Sure they kill whales, but do they deserve this kind of grief? They next thing you know we'll be stocking their shelves with Honey Butter Doritos. Wait…