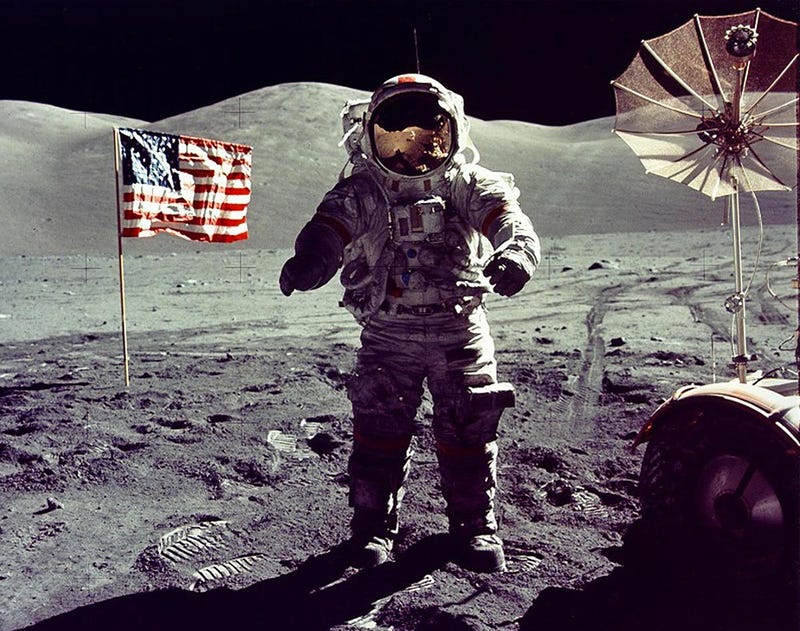 On December 11, 1972, Apollo 17 touched down on the Moon. This was not only our final Moon landing, but the last time we left low Earth orbit. With the successful launch of the Orion capsule, NASA is finally poised to go further again. So it's important to remember how we got to the Moon — and why we stopped going.
Guess what? NASA is recruiting a class of new astronauts, and anybody can apply starting in December. Sorry to dash any of your remaining childhood dreams, but it won't be any of you.
On All Hallow's Eve, an asteroid dubbed "Spooky" will make its closest approach to our planet. Hurtling along at an impressive 78,830 miles per hour, the 1,300-foot-wide object poses no threat to Earth...or does it? This Gizmodo video explains Spooky's story.
It's common knowledge that earth's only friend, the moon, is real. There it is, big and bright, careening across the sky in a dark orbit thousands of miles away. Wow, it's big! Big and real. We know the moon is real because we can see it up there, existing. It's very, very real. But have you ever stopped yourself to…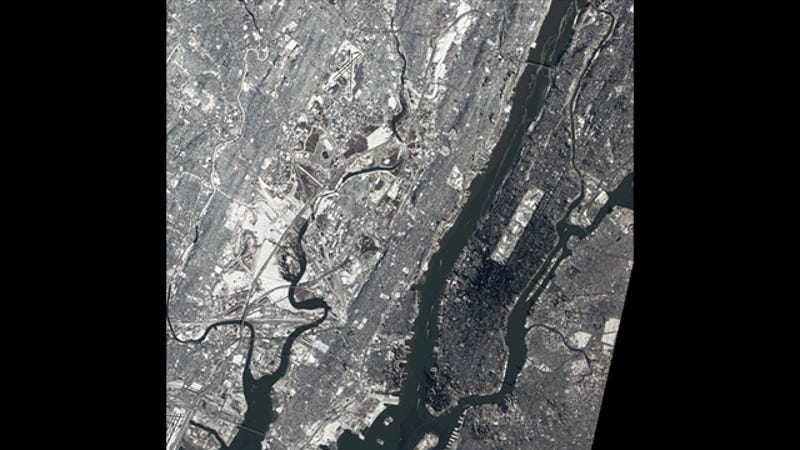 The Rocket Frog Photoshop contest went about as well as we could have hoped. You all did right by Rocket Frog, the 21st century's most important icon. Here are the best of your submissions, as well as your winner.
Rocket Frog will be, without a doubt, the enduring image of this century. It is a perfect work of art, and it will never be topped. As such, we are sure that there are plenty of other pictures and situations out there that could be improved by the presence of Rocket Frog, and you are going to do the improving.
During an interview with Flyers goalie Ilya Bryzgalov, the folks at WIP had the good sense to ask him for his thoughts on that big-ass meteor that recently landed in Russia and that even bigger-ass asteroid that whizzed by Earth and threw us all into a brief, existential meltdown. Bryzgalov's response was the best…
If there is one thing baseball announcers love talking about, it's shadows. "Boy I tell ya, these shadows are going to play havoc on the hitters this afternoon!" Given how much the shadows get talked about, you'd think most announcers would have a solid understanding of how the earth's rotation works. This is not…
Sometimes we cover feats of human achievement in space. Other times we cover massive international f*ckups. And then, sometimes, we have the privilege to bring you something like this. Nuts, in space. [YouTube]